SVAR:
Denne artikel er blevet udgivet på engelsk mens vi arbejder på en oversættelse på dansk. Vi undskylder og vi vil offentliggøre denne artikel på dansk så snart den er tilgængelig.
If you are
eligible
for the
UPLAY+ rewards program
, you can redeem your rewards in the Uplay Application:

•    Start Uplay.
•    Access the UPLAY+ vault
•    Navigate to the Redeem tab.
•    Select This month's rewards.
•    Click on a reward you would like to redeem.
•    You will be prompted Do you want to redeem this reward?
•    Choose Yes to complete redemption or Cancel if you want to redeem a different reward.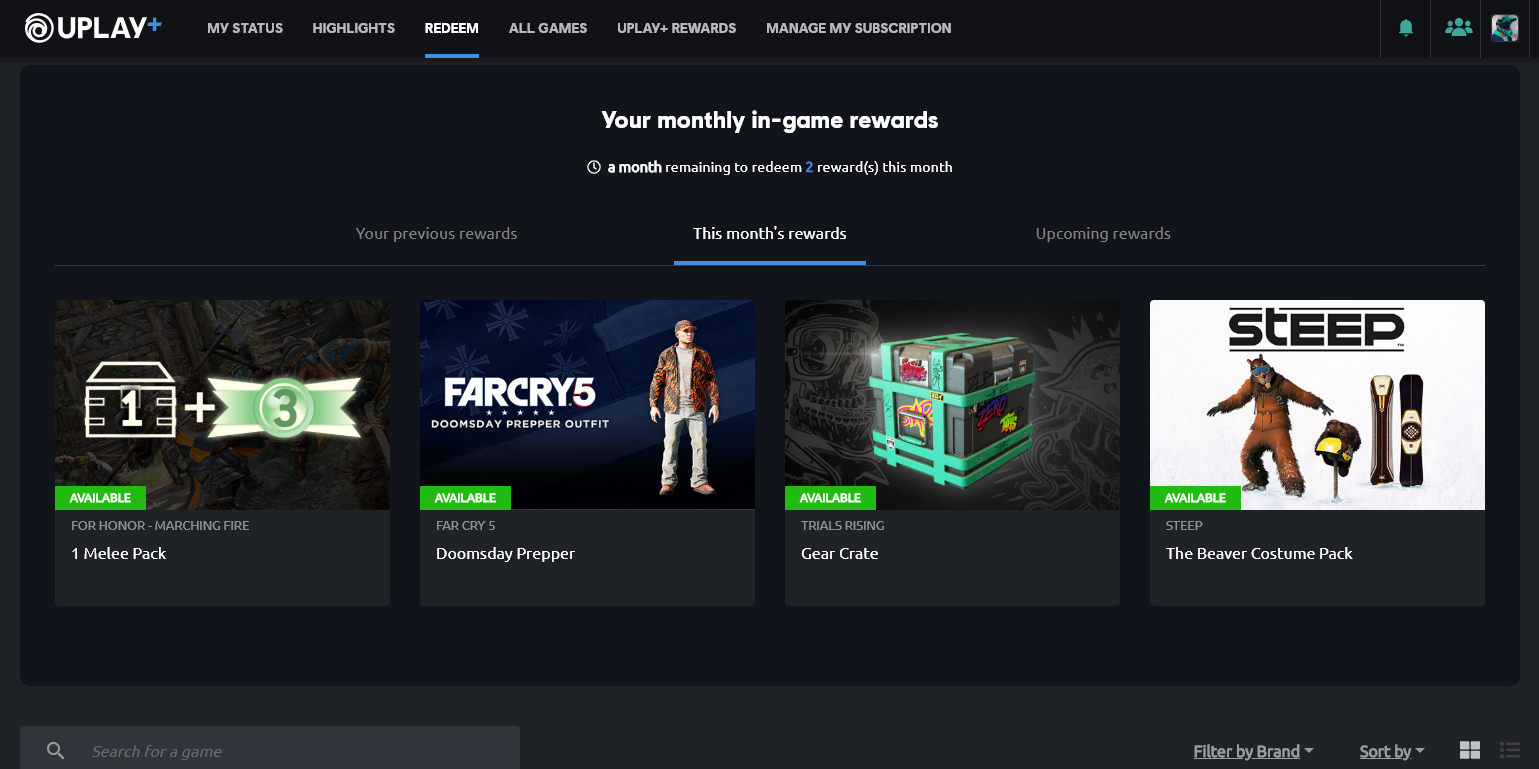 Example rewards in Uplay+
 
Once you have successfully redeemed the reward, you will be able to access it in-game next time you launch it.
If you have already redeemed the number of rewards that you can get with your UPLAY+ rewards tier, remaining rewards will be displayed as locked.
Feel free to
get in touch
, if you have any further questions!