Whether you are 
experiencing issues
 with the feature, or have lost access to the device, sometimes it may be necessary to disable it. We strongly recommend reactivating 2-Step verification to help keep your account
secure
. 
All you need is a valid verification code or, if you are 
having trouble generating one
, one of your 
recovery codes
.
To
deactivate
2-Step verification:
•  Go to the
Security
 page.
•  In the
2-Step verification
section, select the
Manage
button.
•  Click
Deactivate
.
•  Select Deactivate in the pop-up box.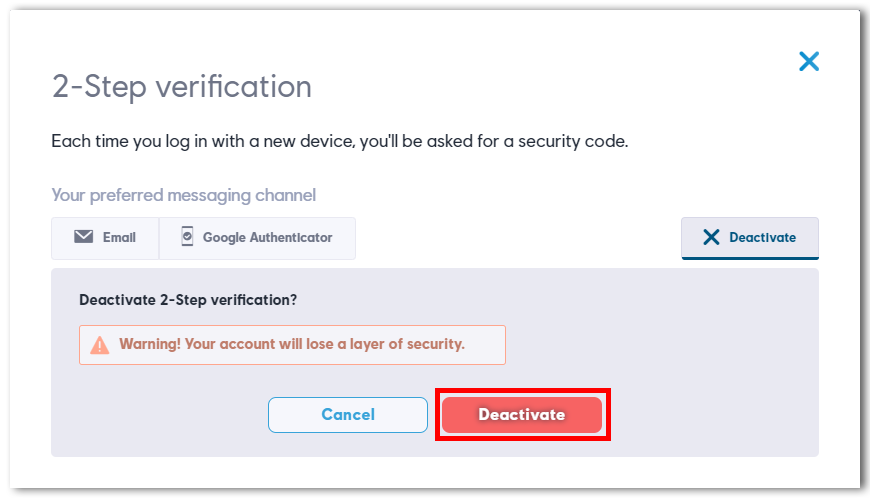 •  You will then be asked to log out to save your changes.
If you do not have access to your recovery codes or need help with 
disabling
 this feature, please do not hesitate to 
get in touch
.
Please note that you do not need to have access to your verification or recovery codes to contact us. In the interest of security, we will take you through an alternate Account Ownership Verification process before we make any changes to your account.
Feel free to 
contact us
 if you have any other questions.