When using a
controller
, you have the ability to change the mapping of your controls.
If you are playing on PC, you can also 
customise your key mappings
. 
To start customising your controller layout:
- Enter 
Settings 
from the main menu.
- Select 
Controllers
.
- Open the Customize Controls option

In this menu, you can adjust your look sensitivity and choose which set of controls you would like to change.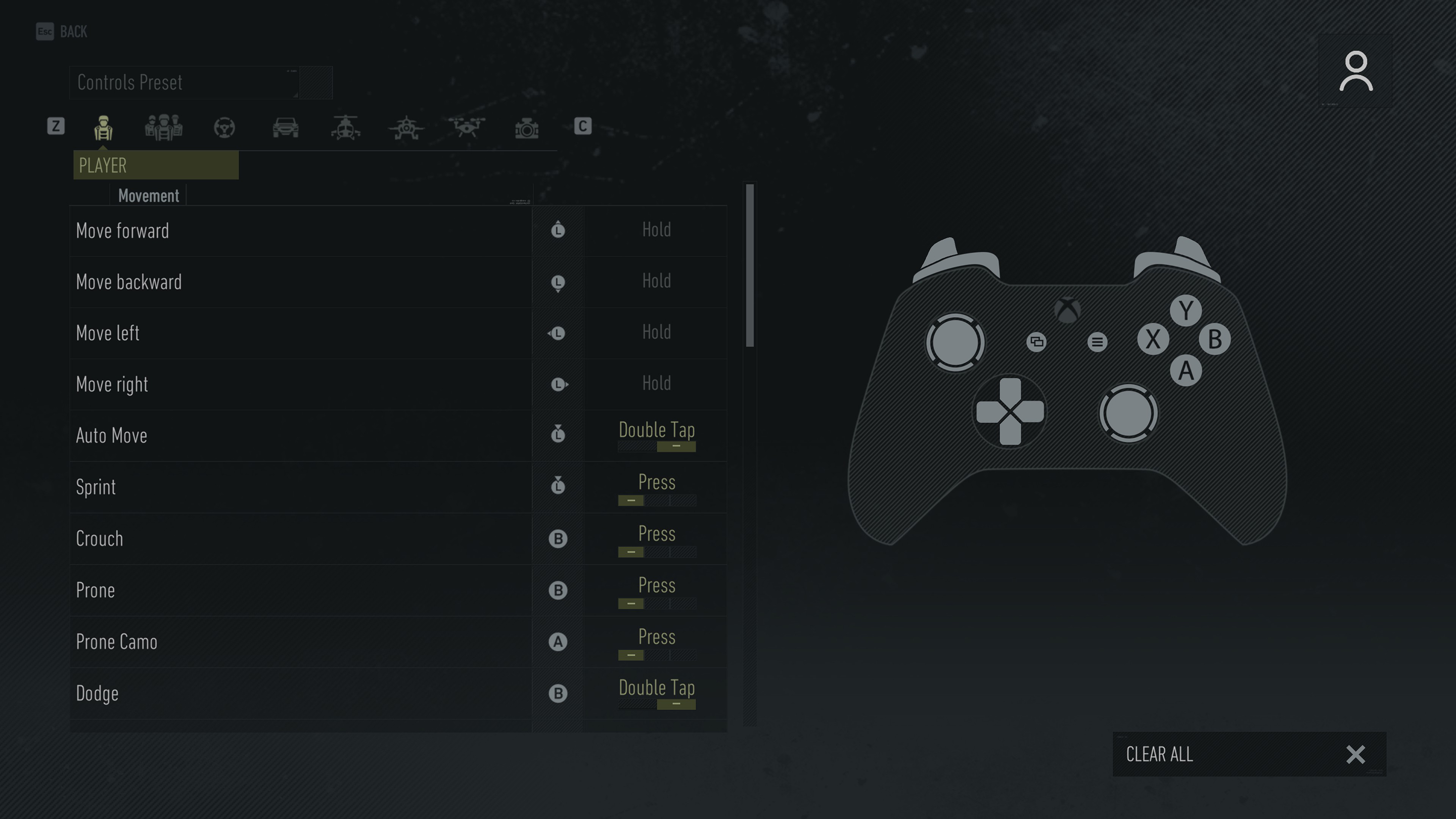 To remap buttons:
- Choose one of the control sets (Player, Vehicles, Drone...).
- Select the binding you wish to change.
- Choose the button you would like to bind to the action from the list.
Please note that conflicting buttons will be marked with a red background, this could impact your experience.
 
You can reset the settings in this category to default using the 
Reset to default 
option displayed in the bottom right of your screen.
If you have any other questions, don't hesitate to 
contact us
!