You can
modify
your longship at the shipyard in your settlement.
The shipyard can be
built
once your settlement reaches
level 2
through
upgrades
and becomes a
colony
.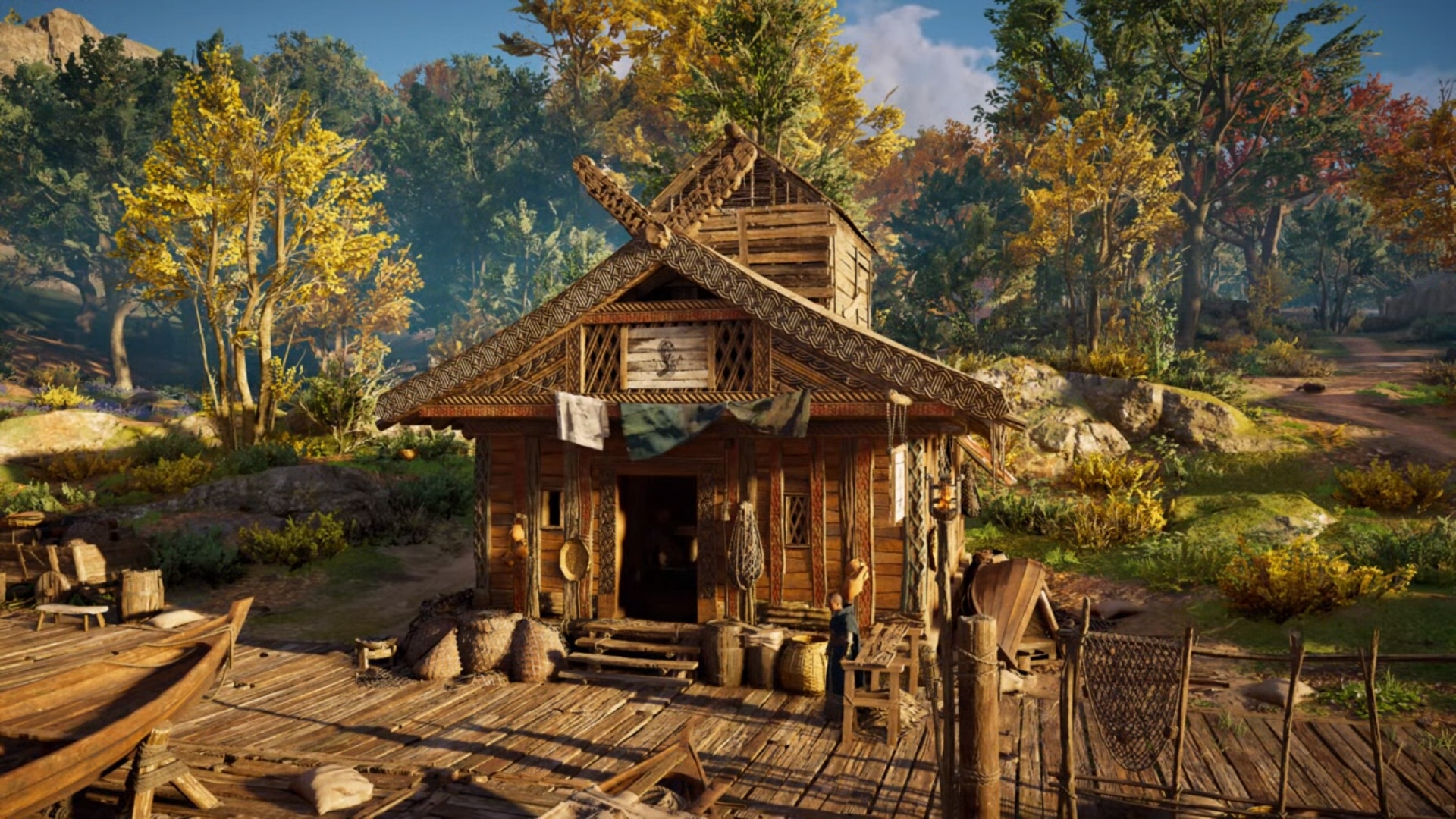 Shipyard in Ravensthrope.
To
modify
your ship:
• Locate the shipyard in your settlement.
• Talk to Gudrun.
• Choose See Shop.
The shipyard menu will open. 
• Select the Hull, Sail, Shield, Figurehead or Tailpiece slots.
• Pick an available option to change the look of that part of the ship.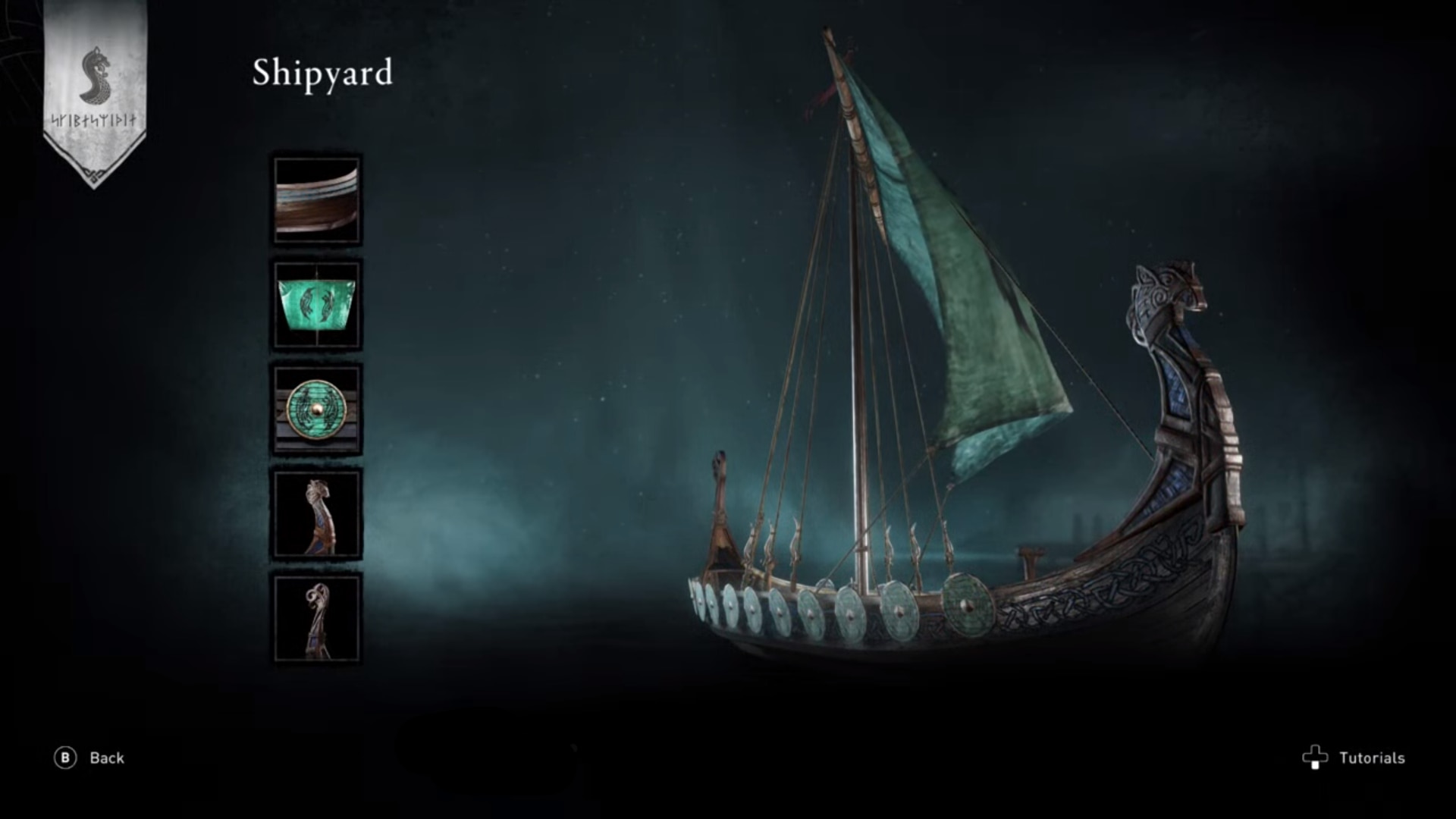 Longship with Wanderlust set parts.
Please
let us know
if you have any further questions!