You can view your Skill and Godly Power trees in the
Abilities
tab of the main menu. 
To
upgrade
your Skills and Godly Powers: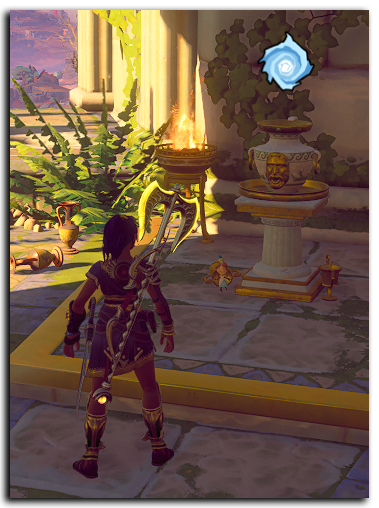 •  Select the Use button.
•  Highlight the Skills or Godly Powers menu.
•  Press the Open button.
•  Find the Skill or Godly Power you want to upgrade.
•  Highlight the upgrade slot you want to unlock.
When you hover over a slot, you will be able to see what upgrade you can unlock.
•  Hold down the
Acquire
button to unlock the upgrade with your
Coins of Charon
.
You will not be able to unlock the upgrade if you do not have enough Coins of Charon.
To upgrade Ku's Skills or Godly Powers while playing the 
Myths of the Eastern Realm DLC
, use
Jade Coins
on the Nine Skies Urn in
The Peace Forge
. 
If you have any other questions, please
get in touch
.