ANSWER:
Depending on your local installation, you may find that languages normally included with your Epic Games Store purchase are not available in the in-game settings.

To access additional languages, please reinstall the game from the Uplay client.

In the installation pop-up, check the Install additional languages box and select the languages you would like to see in-game.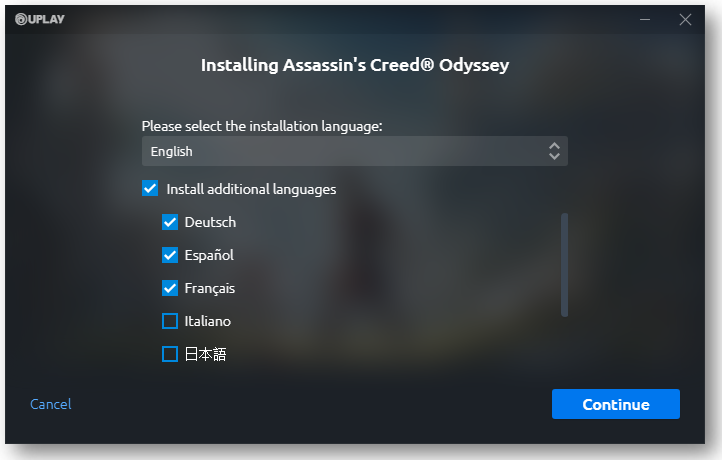 Please note that the languages available in the drop-down may vary depending on your purchased version.
Do not hesitate to
contact us
if you have any other questions.