Your PC IP address can be set up to be either
static
or
dynamic
. 
Dynamic
IP addresses change each time you restart your PC or router. If you have settings that rely on the IP address to stay the same, such as
port forwarding
, they will no longer work because the IP address has changed.
Static IP addresses do not change. This is why we recommend setting up a static IP in our connectivity troubleshooting guides.
To
set up
a static IP address:
•  Open the Control panel.
You can locate the control panel using the search bar in your system tray.
•  Select Network and internet, then Network and sharing center.
•  Click on your active connection to open the Status menu.

•  Select Details. A Network connection details window will open.
•  Make a
note
or take a
screenshot
of this information, as you will need the details later, and close the window to return to the
Status
screen.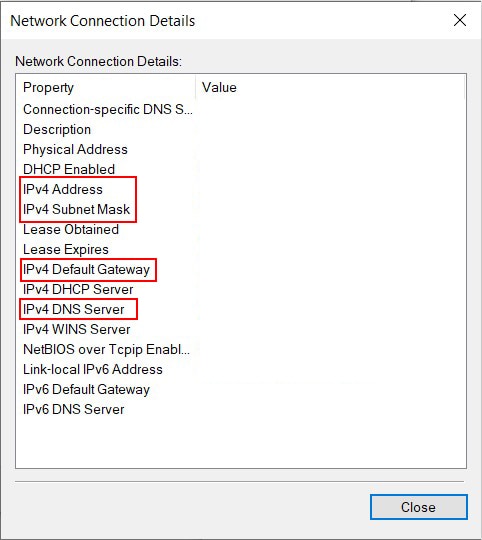 •  Select Properties.
You may need administrative rights to do this.
•  Highlight Internet protocol version 4 (TCP/IPv4) and click Properties.
•  Select Use the following IP address and enter the information you took note of earlier.
You do not need to enter an alternate DNS server.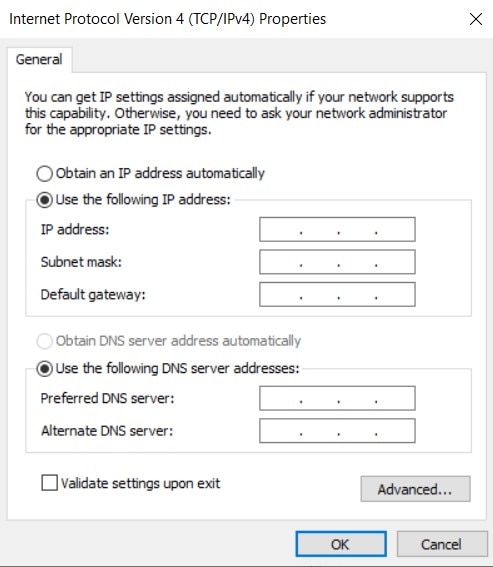 •  Check the Validate settings on exit box and click Okay. 
•  Restart your PC. 
To reverse these settings, choose Obtain an IP address automatically in the Internet Protocol Version 4 properties window.
If you need further assistance setting up a static IP, we recommend that you
contact Microsoft
directly.