To access items you bought from the Oikos of the Olympians in the town of Kirrha on Phokis:
• Open the pause menu.
• Switch to the Store section.
• Select the Owned tab.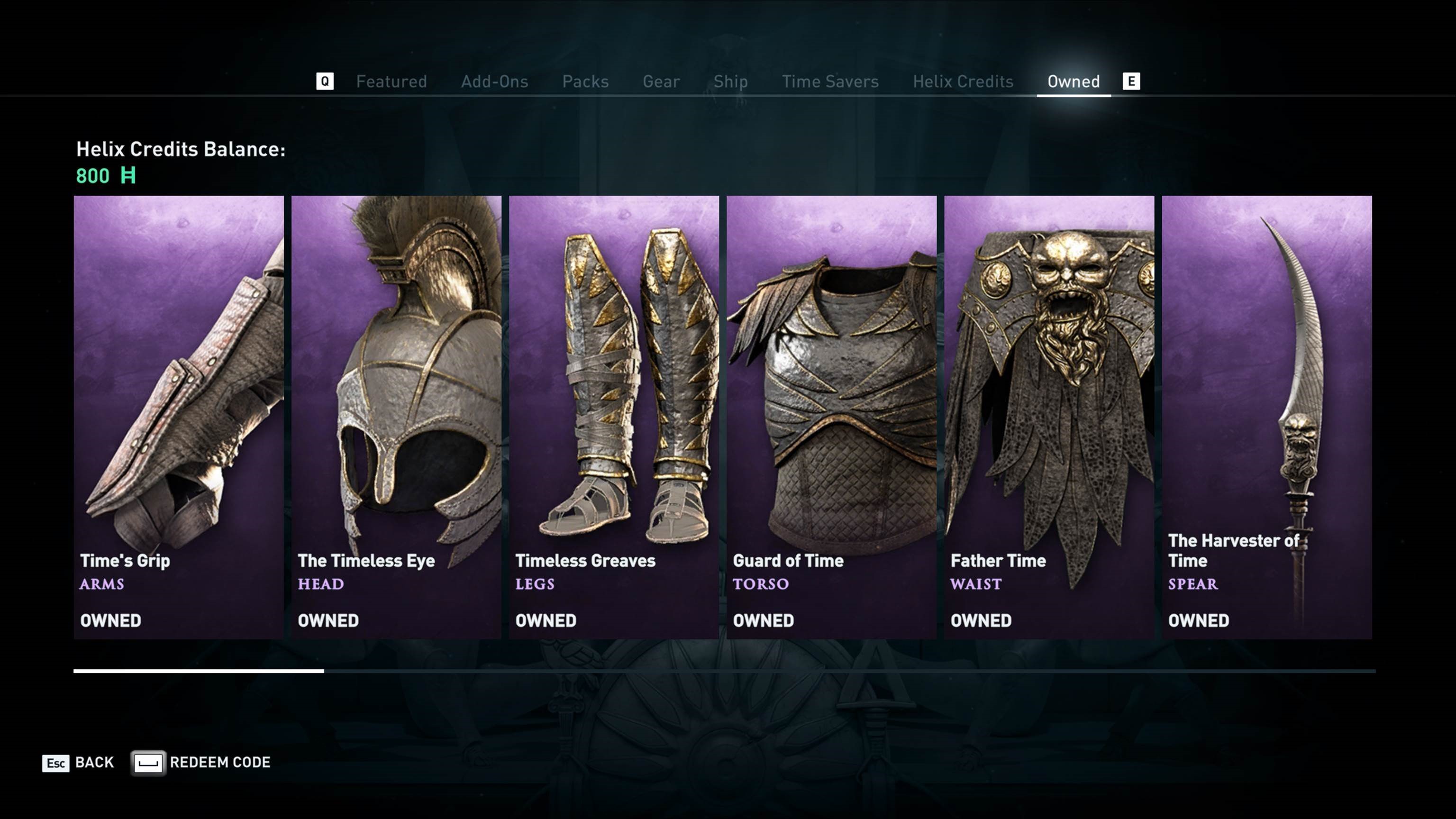 You can now move any owned items into your inventory. 
Feel free to
contact us
if you have any further questions.