The Huntsman Dirt Bike will be located at the Itacua Echo Rally Point.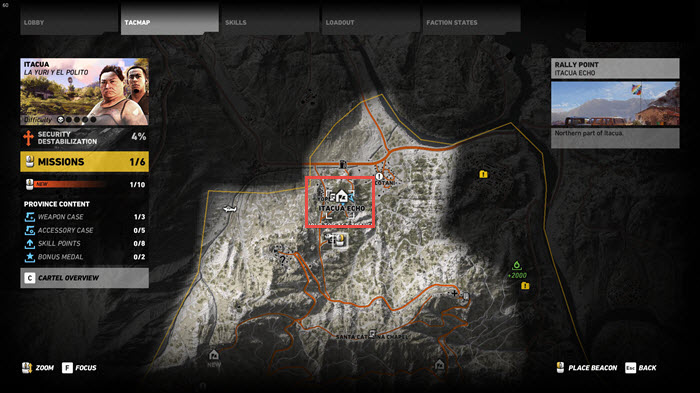 The vehicle will be located outside of the base shown below.
If you are experiencing issues locating your content please visit our dedicated FAQ's for
PC
,
PS4
,
Xbox One
 for information on how to manually install the content.
For further information of the items available in
Ghost Recon: Wildlands
, please visit our dedicated
article
.