Owners of the Year 5 Pass will get access to the following:

• Six new Operators in Year 5, including 7-days early access.
• VIP perks:
5% Renown boost.
10% discount in the in-game shop.
+0.3% Alpha Pack boost.
These perks will be valid until 31 January 2021.
• Battle Pass privileges:
30% faster progression.
30% discount on the Premium track.
• Six uniforms and headgears (one set for each new Operator).
• Hexagonal 6 Charm.
• Aurous Alabaster Signature weapon skin.
• Jäger Byte set.
You will need to unlock Jäger in-game in order to access the skin included in this set.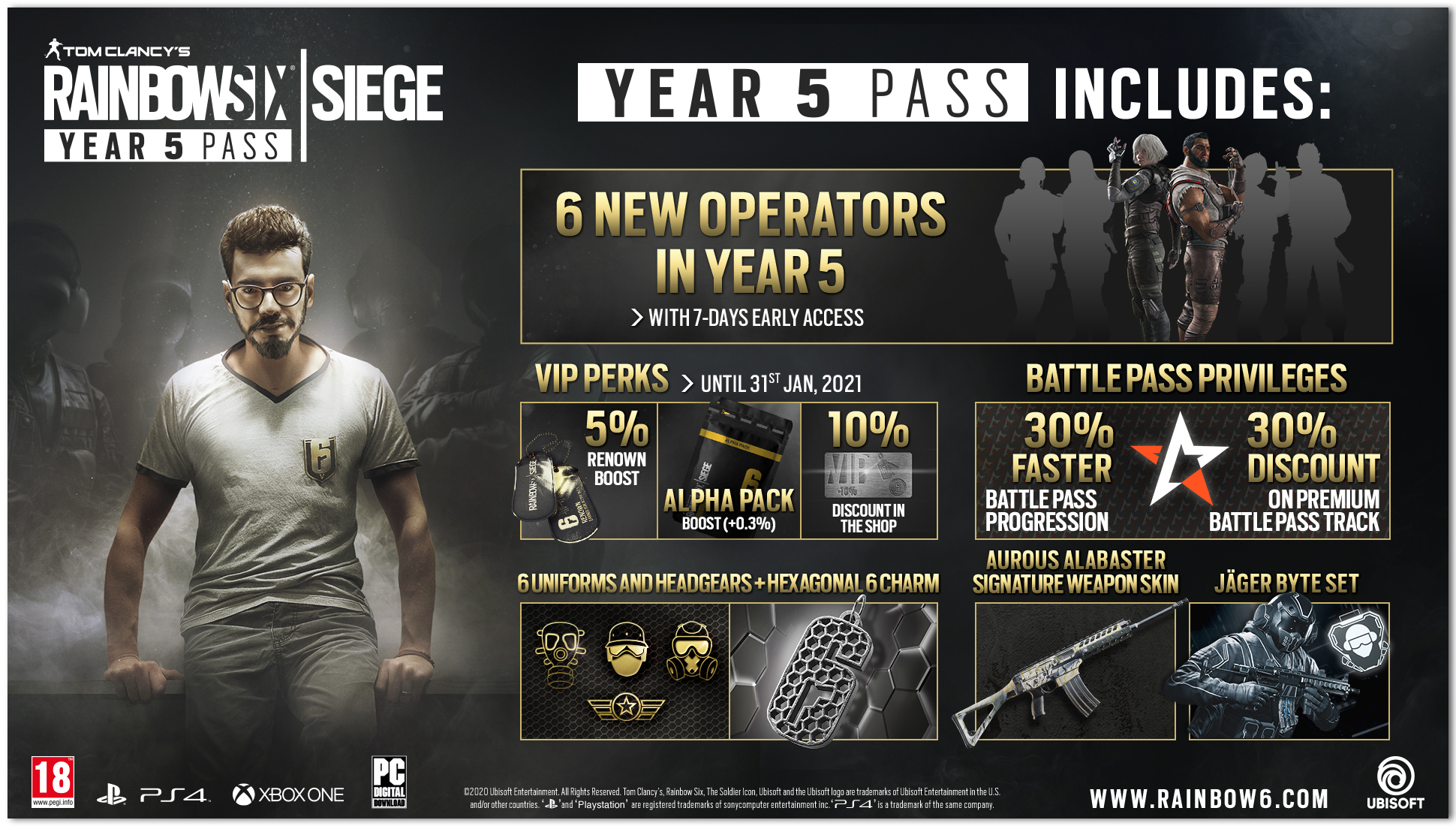 Year 4 Pass
owners who purchase the Year 5 Pass will receive 
600
R6 Credits,
two
Legendary Alpha Packs and
three
Epic Alpha Packs.
You can find more information about the Year 5 Pass on the official
Rainbow Six: Siege 
website
and the
Ubisoft Store
.
Do not hesitate to
let us know
if you have any other questions!