To
report
a player:
• Move your mouse to the top-right of the screen to make the toolbar visible.
• Choose the warning icon.
The Report an issue dialogue will open. 
• Select Players.
You can now select a player from a list of players participating in the race. 
• Complete it by pressing Send.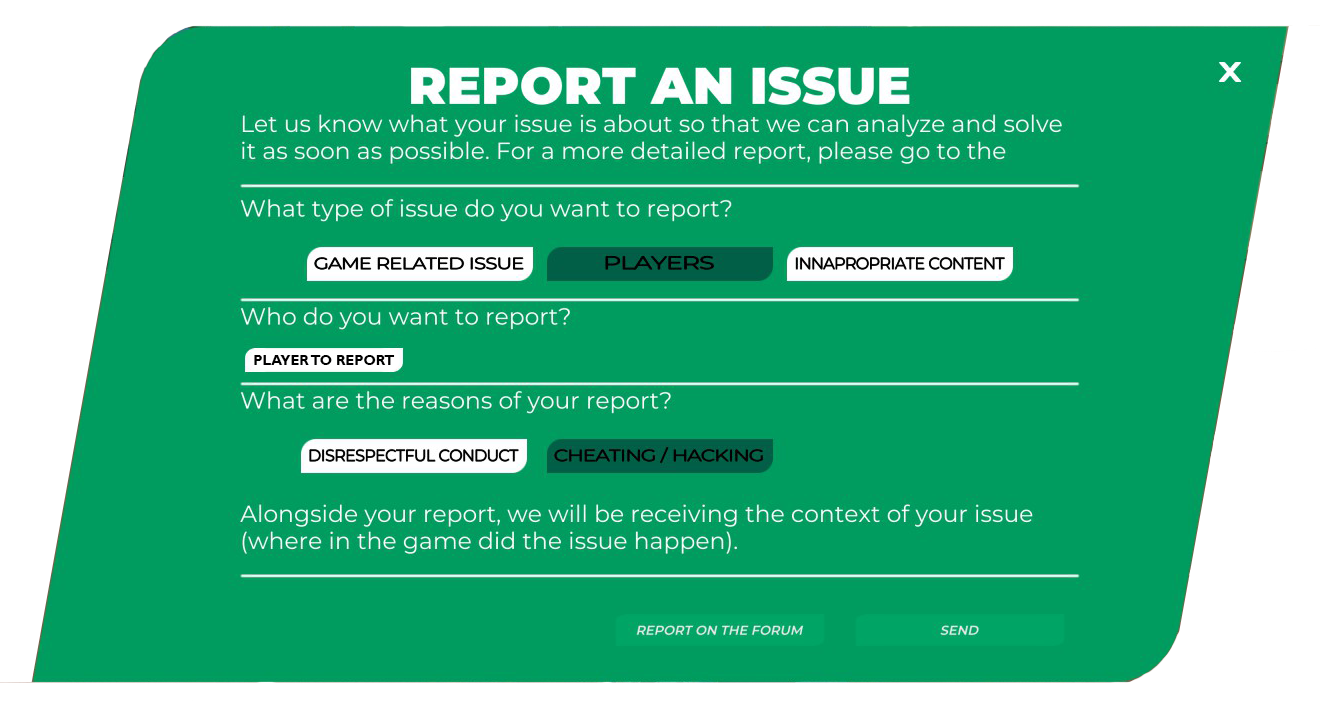 The report a player function is only available during multiplayer races.