To
enable
subtitles:
• Open the Options menu in game.
• Switch to the Sound tab.
• Locate the Subtitles & Closed Captions section.
• Toggle Subtitle Display to On.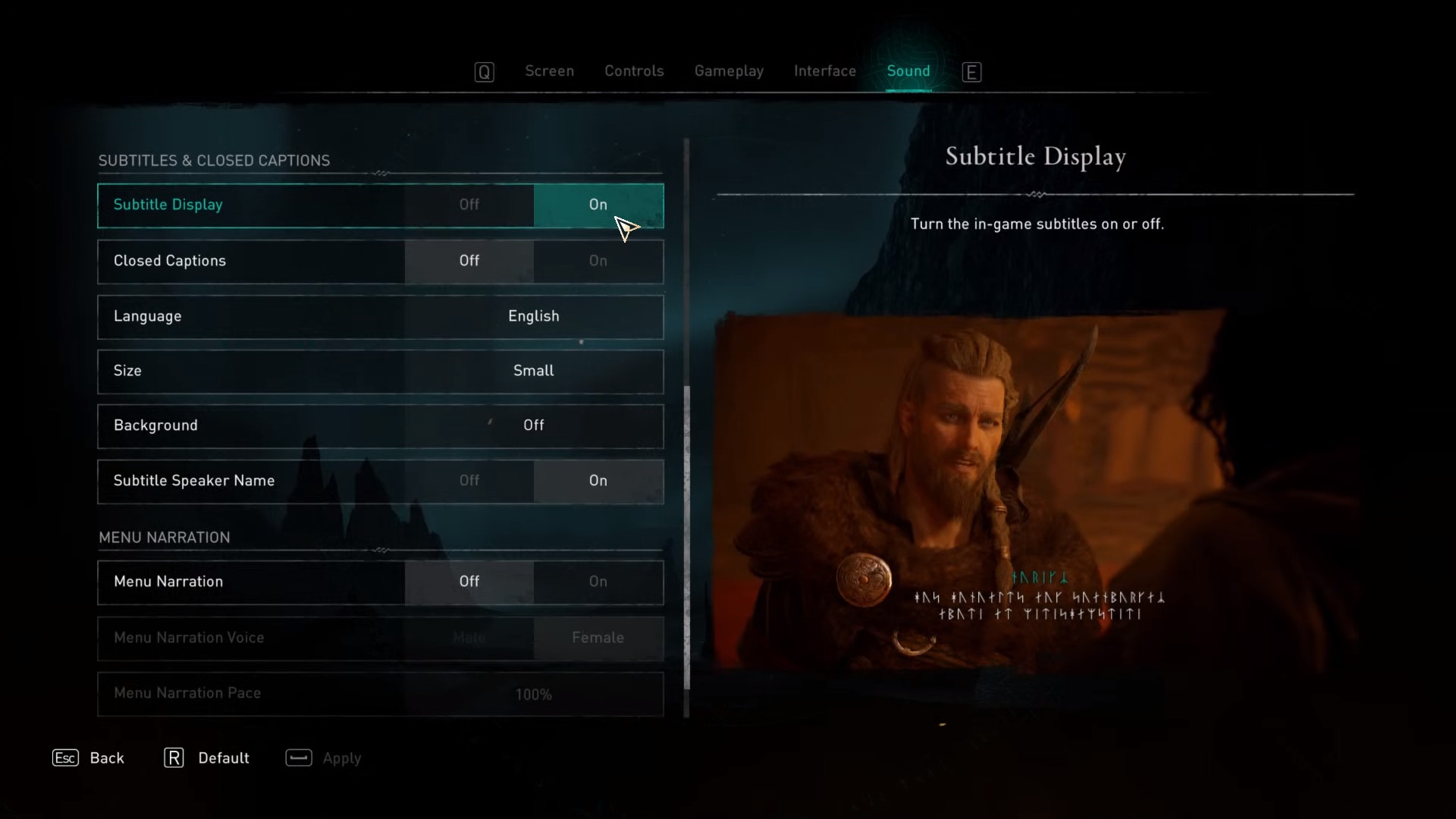 You can also customise their
size
,
language
and
background
.
You can disable them again by switching Subtitle Display to Off.
If you have further questions, do not hesitate to
contact us
!