The auto-sprint feature in 
Hyper Scape 
allows you to always sprint while moving forward, with no additional button presses necessary.
To
enable
 auto-sprint:

•  Enter Settings from the main menu.
•  Locate the Gameplay section of the Gameplay tab.
•  Use the slider to turn auto-sprint On or Off.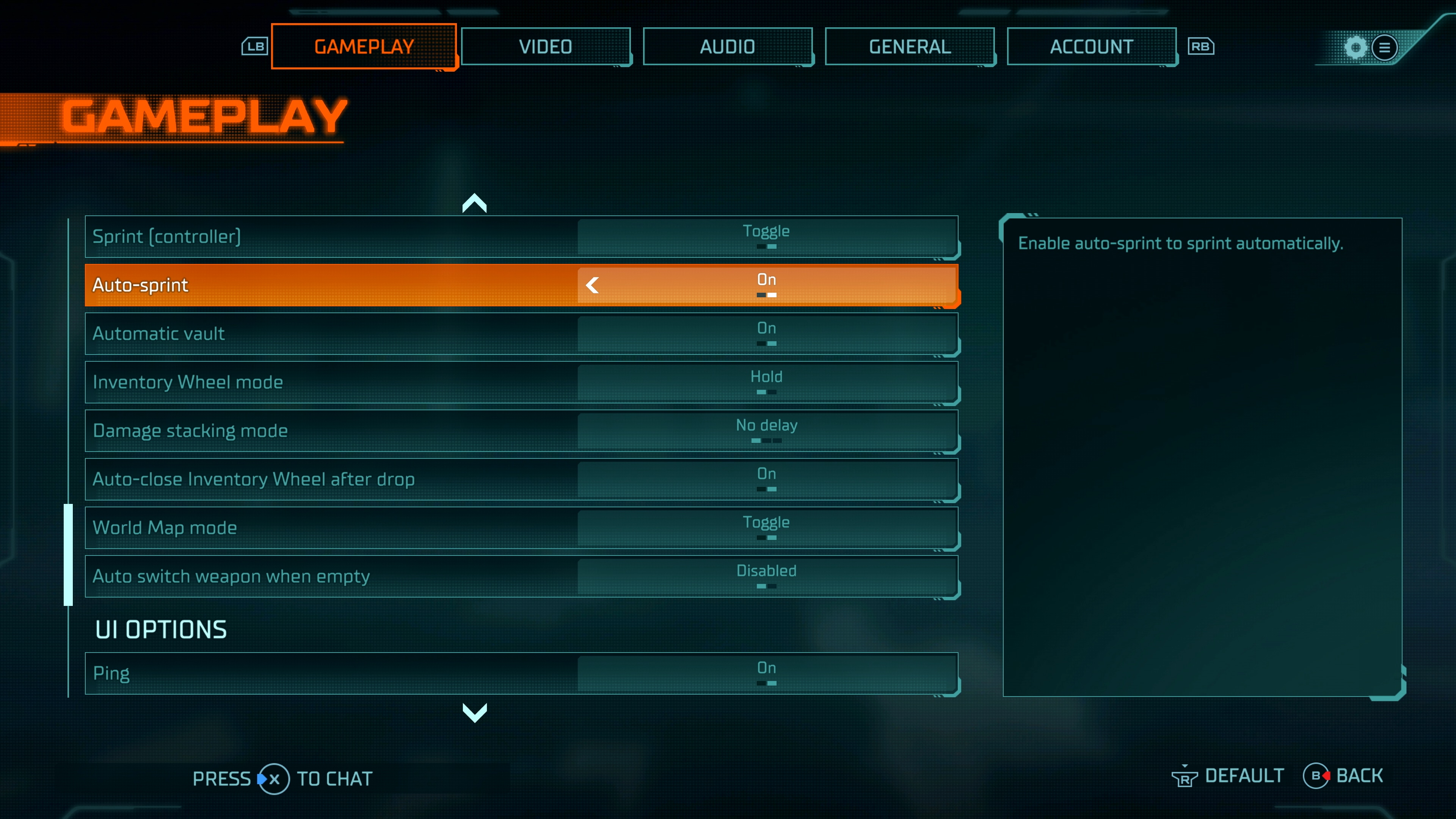 Auto-sprint is set to
Off 
by
default
.
Let us know
if you have any questions!