When you launch
Just Dance
, it will ask you how you would like to play:
•  Select Mobile device.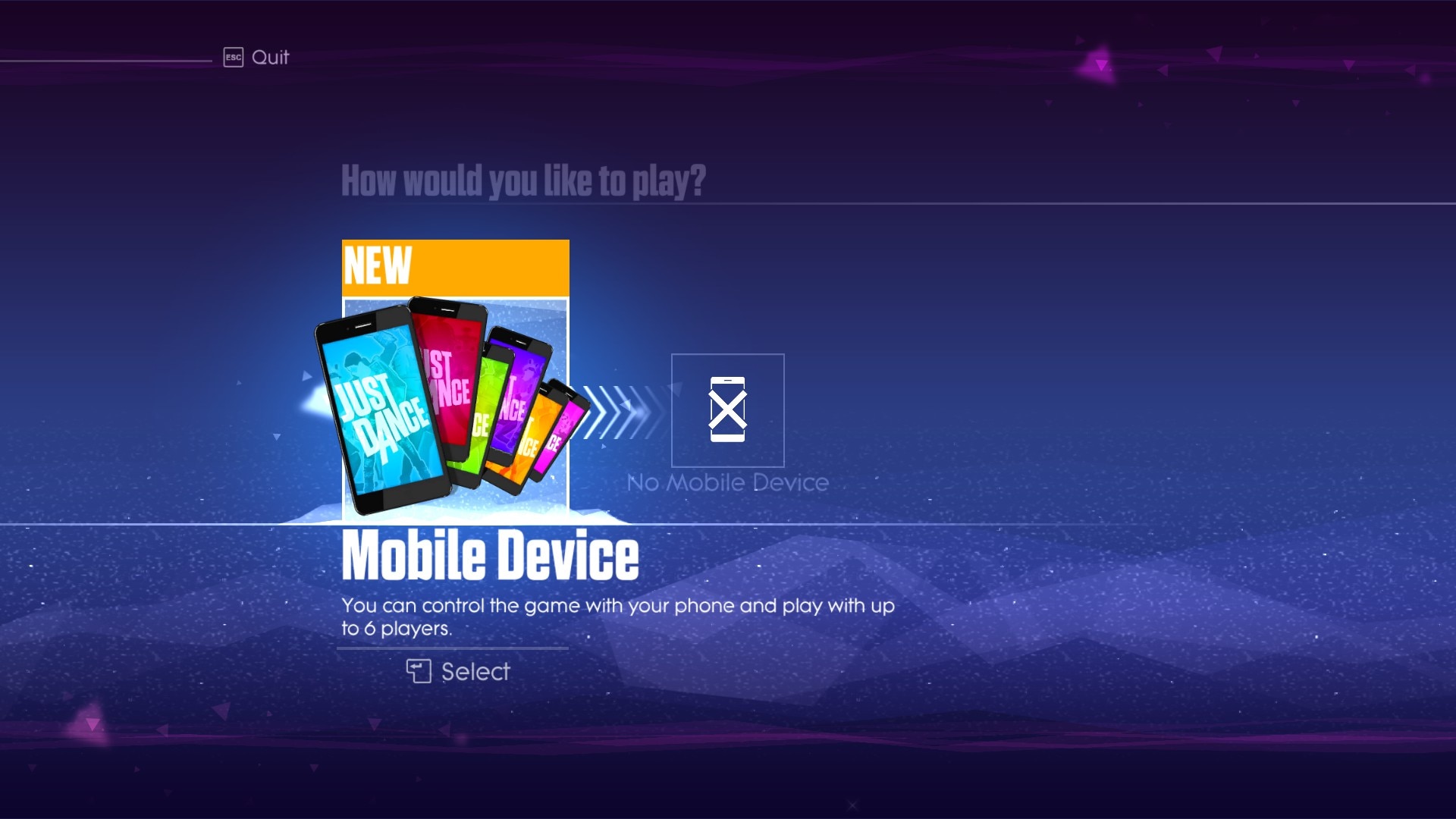 •  Open the Just Dance Controller app, or download it if you have not done so already.
•  Ensure that your computer and your phone are connected to the same Wi-Fi network.
•  Your devices will begin to search for each other. Once a link has been established, follow the instructions displayed on your phone.