We appreciate that sometimes saying goodbye is necessary!
If you are sure you would like to permanently close your Ubisoft account:
• Scroll down to the Close your Ubisoft account section.
• Click Close.
You may be asked to
verify
 your account at this point if you have not done so previously.
• Read through the important information in the pop-up.
• Tick the box and click Close my account once you have made sure you are happy with the terms.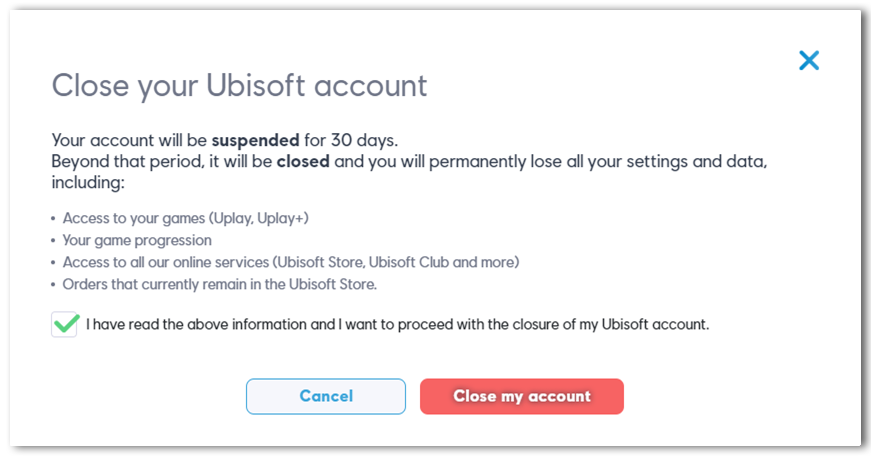 You will then see another pop-up confirming the 
30 day suspension 
we will place on your account before it is permanently closed. Please note that all
linked accounts
will be unlinked from your Ubisoft account. 

As we will not be able to recover the account once it has been closed, we strongly recommend only putting the request in if you are absolutely sure you would like to close your account.
Should you
change your mind
, you can
cancel
this process during the 30 day suspension period.
Does saying goodbye to your account forever sound like too much of a commitment?
That way, you will stop hearing from us but you will still be able to come back to your account in the future!
Do not hesitate to
contact us
if you have any other questions.