You are currently viewing a North American article. Please note the information might not apply to other countries. You can check the availability of an article for your country on this topic by clicking on the flag on the top left corner.
Driver: San Francisco In-game Manual
QUESTION:
Where can I find the Driver: San Francisco in-game manual?
ANSWER:
1. From Main Menu, choose Extras.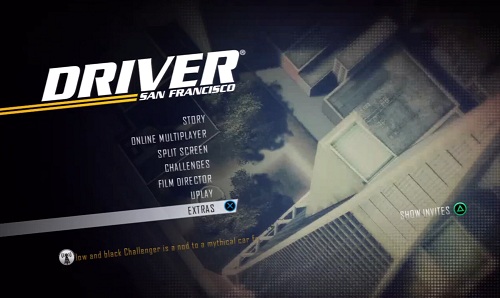 2. Next, choose Manual.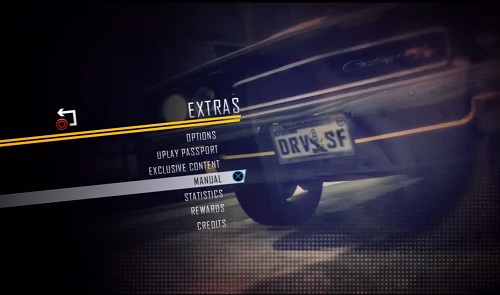 ---
Associated Platforms