ANSWER:
To locate the 
Peruvian Connection Missions 
you will need to travel to the bottom left of Bolivia. You will see the province 
Inca Camina
 and the Boss 
'
La Cabra
'
.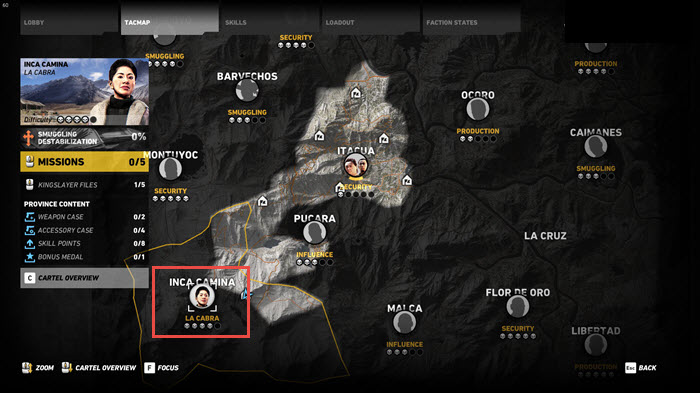 Once you reach this location, you should be able to see missions on your map.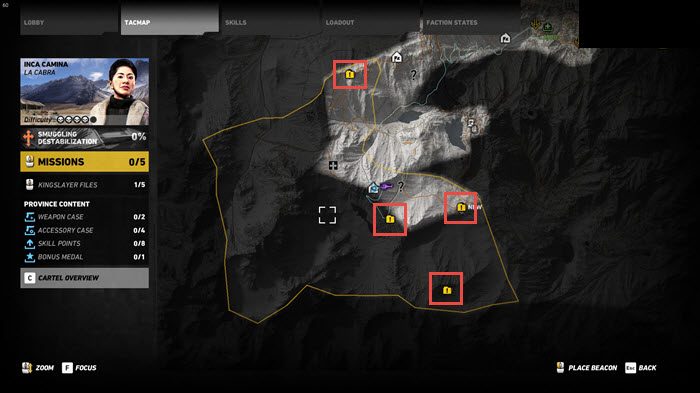 If you are experiencing issues locating your content please visit our dedicated FAQ's for 
PC
, 
PS4
, 
Xbox One
 for information on how to manually install the content.
For further information of the items available in 
Ghost Recon: Wildlands 
, please visit our dedicated 
FAQ
.