The Season Pass will offer access to the post launch downloadable content(DLC) of Anno 1800, offering more opportunities for adventure, that you can even share when playing with friends.

Owners of the Season Pass will have access to the Prisoner avatar and the logos Promethean Fire and Eagle Crest. The Season Pass will also grant access to 3 DLC packs:
 

The Sunken Treasures

Expand your island with a new European session and large continental island, as you join an eccentric inventor and his diving bell on a treasure hunt.
 
Botanica
 
Grow your city's attractiveness to new heights with a modular Botanical Garden, allowing you to earn new items and rewards as you draw the tourist masses to your floral masterpiece. Or construct the new Musical Pavilion and enjoy beloved tracks from previous Anno games inside your city.

The Passage

The Passage will take you on a new adventure to the arctic circle as you explore the legendary northwest passage. To succeed in this merciless climate, you will need to construct an arctic outpost and master all-new production chains and goods.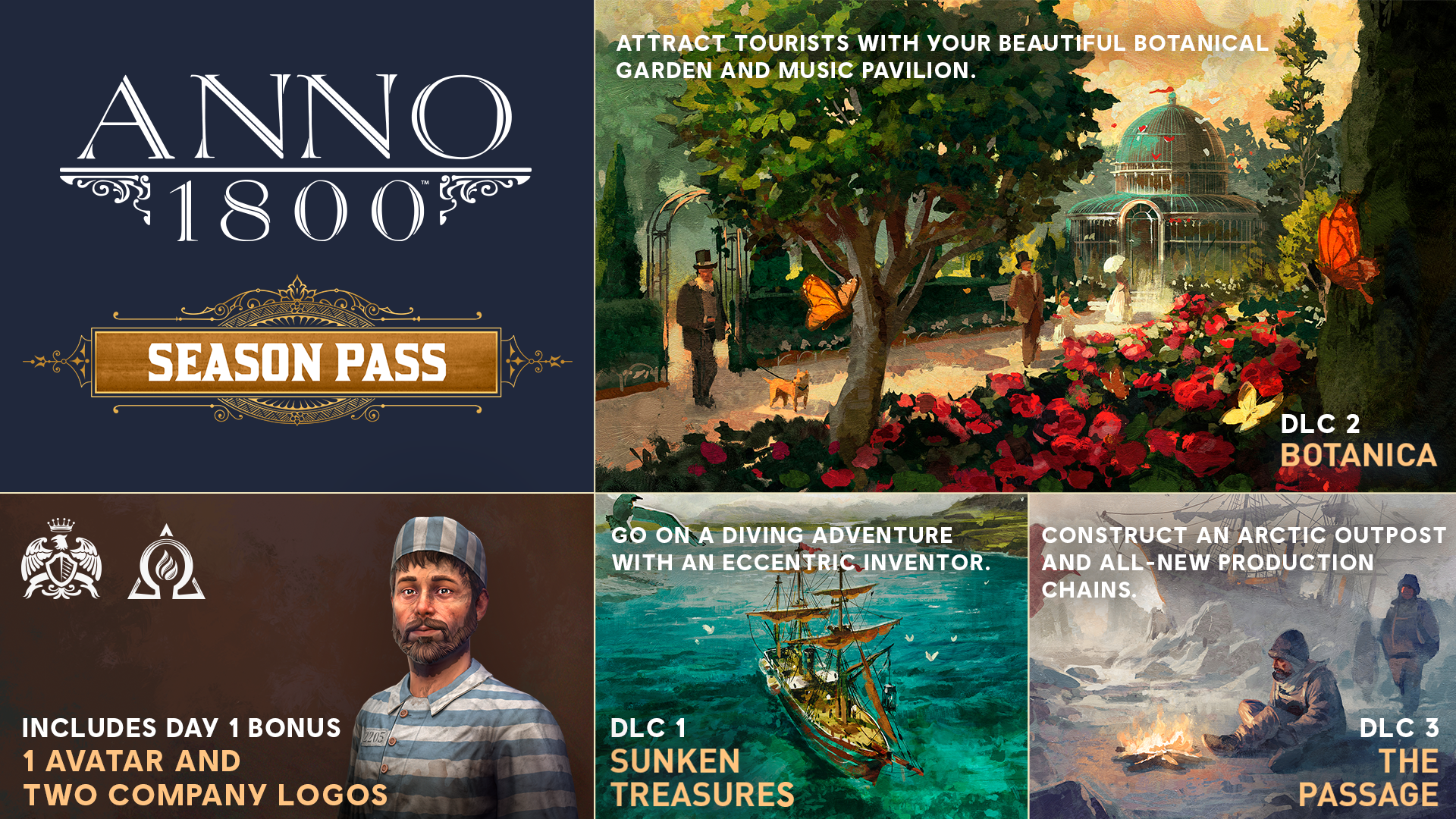 If you would like to find out more about the
Anno 1800
Season Pass, please visit the
Ubisoft Store
. 
For any further questions, please feel free to
get in touch
!