What is the Underground DLC?
Dive into the underbelly of New York to save what remains in Underground, the first expansion for Tom Clancy's The Division. Explore the randomly generated mazes of subways, tunnels and sewers to fight deadly enemies and recover powerful loot. Experience an all-new incursion and find the latest weapons, gear and more.
How To Access
Please ensure that you have the content downloaded and installed on your console or PC.
For Xbox One players: While highlighted over the game, press the Start button and select Manage Game.  Locate the Underground DLC and select Install.  
For PS4 players: Visit the PlayStation Store or in-game store where there Underground DLC will be displayed as free for Season Pass holders and install the DLC.  
For PC players: You can verify if the content has downloaded within your Uplay PC Client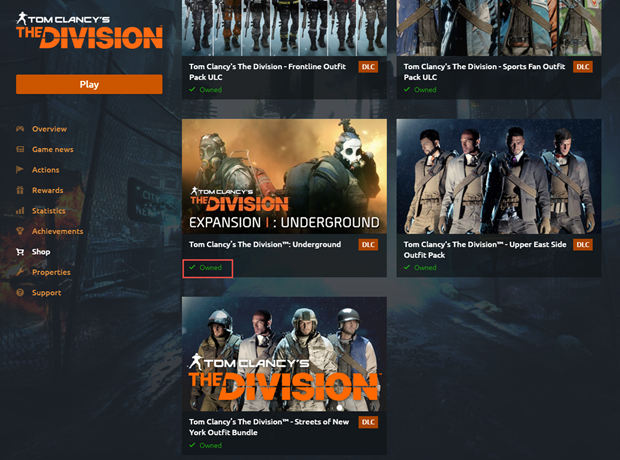 Additionally, if the content does not show up, please restart your Uplay PC client.
You can also check to see if you are able to locate and access the content from The Terminal within the Base of Operations.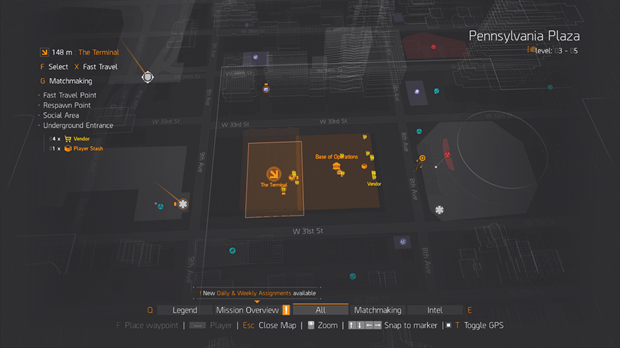 To access the Underground DLC, you will need to have completed the
General Assembly
story mission, which will unlock a new side-mission:
Secure Quarantine Center
. Upon completion of the side-mission, you will be able to access the Underground!