1. Access your
LOADOUT 
in-game, and select 
STATS
.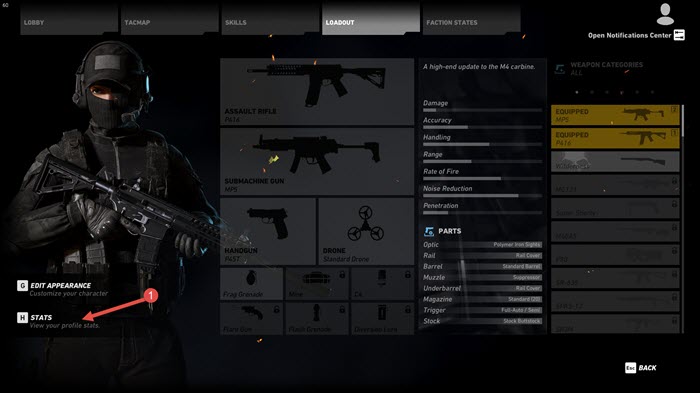 2. Next, select
BOOSTERS ACTIVATION
.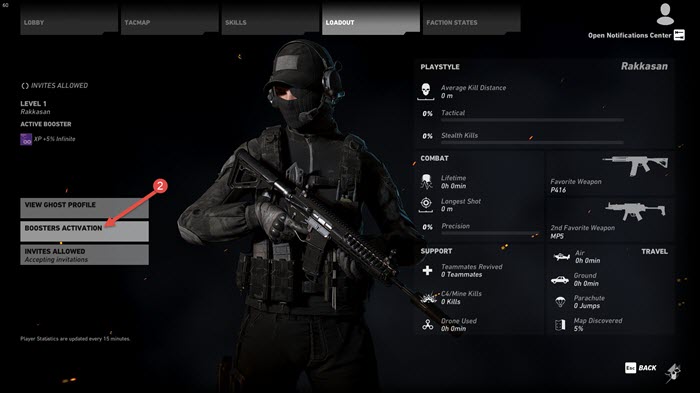 3. On the following screen, select the booster you wish to activate.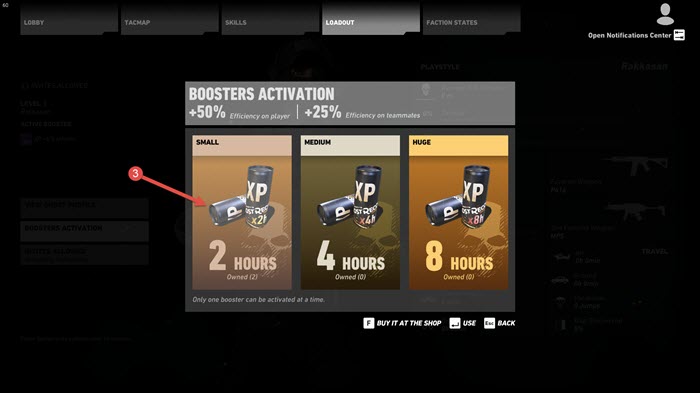 4. After you activate the booster, you will see it's activated on the
STATS
 screen. Also, if you own the Season Pass, you will see your 5% Permanent XP booster above in purple.