Recommended for Advanced Users Only
In order to change the screen resolution outside of the game please use the following steps:
1. Locate your save game folder:
Saved games are located under the default folder:
- In Win7 and Vista   
C:\Users\<USERNAME>\Saved Games\Assassin's Creed Brotherhood
- In Win XP
C:\Documents and Settings\<USERNAME>\Application Data\Ubisoft\Assassin's Creed Brotherhood
2. Locate and double click the file named ACBrotherhood.ini (it should open in Notepad).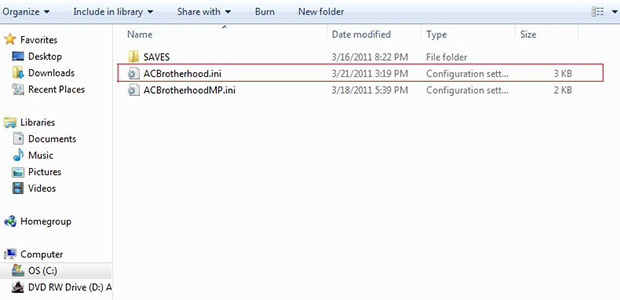 3. Edit the DisplayWidth and DisplayHeight lines according to your desired resolution. Save and close the file.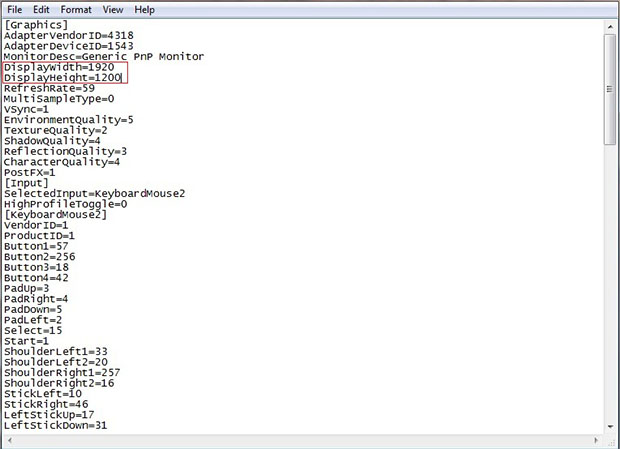 * For the best experience, run the game in a 1024x768 or higher resolution.
Check your monitor's documentation to ensure supported resolutions before changing this setting.