Trusted devices are devices and programs (i.e. web browsers) that do not require
2-Step verification
codes every time you log in.
This option is only available for accounts with 2-Step verification enabled. 
To
add
a trusted device: 
2. Log in with your account details.
3. Enter your 2-Step verification code and tick the Remember this device box.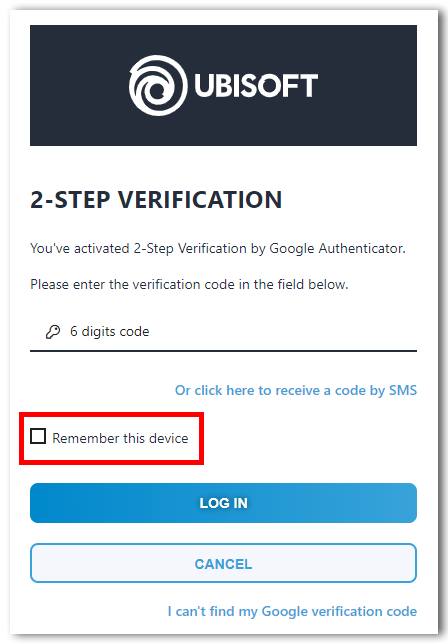 4. Select Log In to save your trusted device.
To
manage
your trusted devices: 
1. Go to the
Security
 page.
2. In the
Trusted Devices
box, select 
Manage.
3. Find the device you want to remove in the pop-up.
4. Select the Untrust button next to the device.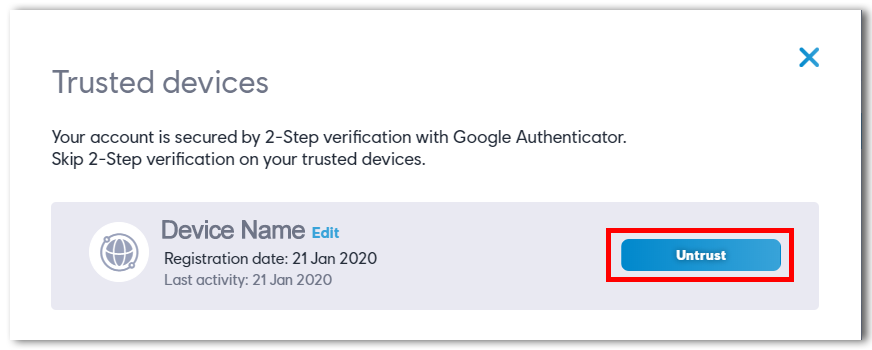 5. Click Untrust again to confirm.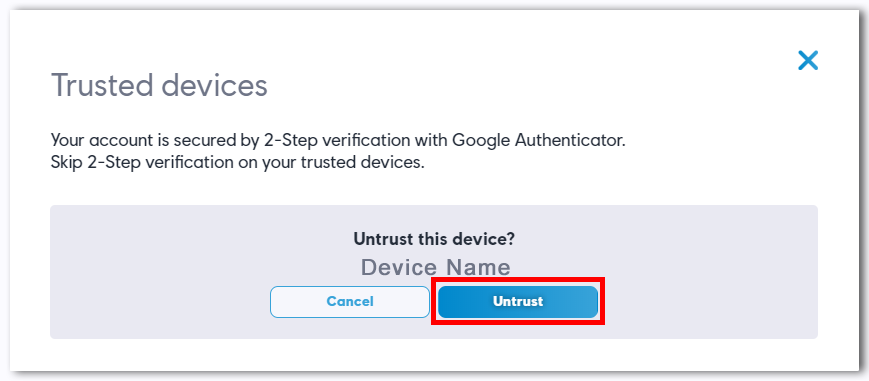 If you have any other questions, please
get in touch
.