Keeping your account safe is our top priority. As part of our ongoing efforts to protect Ubisoft accounts, we may send you an email to verify any unusual activity or if we think that your account may be at risk.
Additionally, you can check recent login history for your Ubisoft at any time on the Account Management website.
Navigate to the Account Management website, and log in to your Ubisoft account.
Click on the Security tile.
Navigate to the Login history section.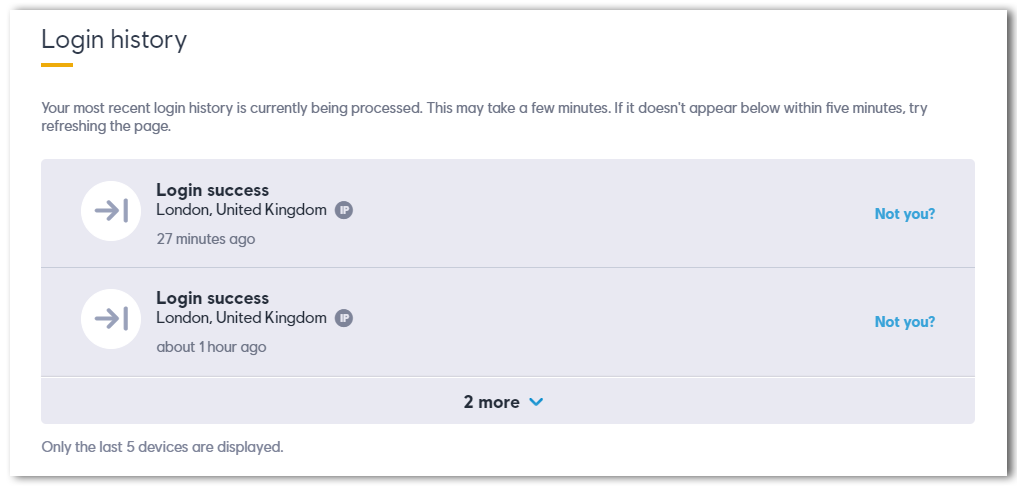 If you performed the activity on the account, no need to worry!
However, if you did not perform the activity, we recommend taking steps to ensure your Ubisoft account is secure: