In 
The Division 2,
 you have the option to enable an autorun feature. To do that, please follow the steps below:  
- Head to the main menu of the game and select 
Settings
. 
- Enter the 
Controls 
sub menu and scroll down to find the 
Enable autorun
 option.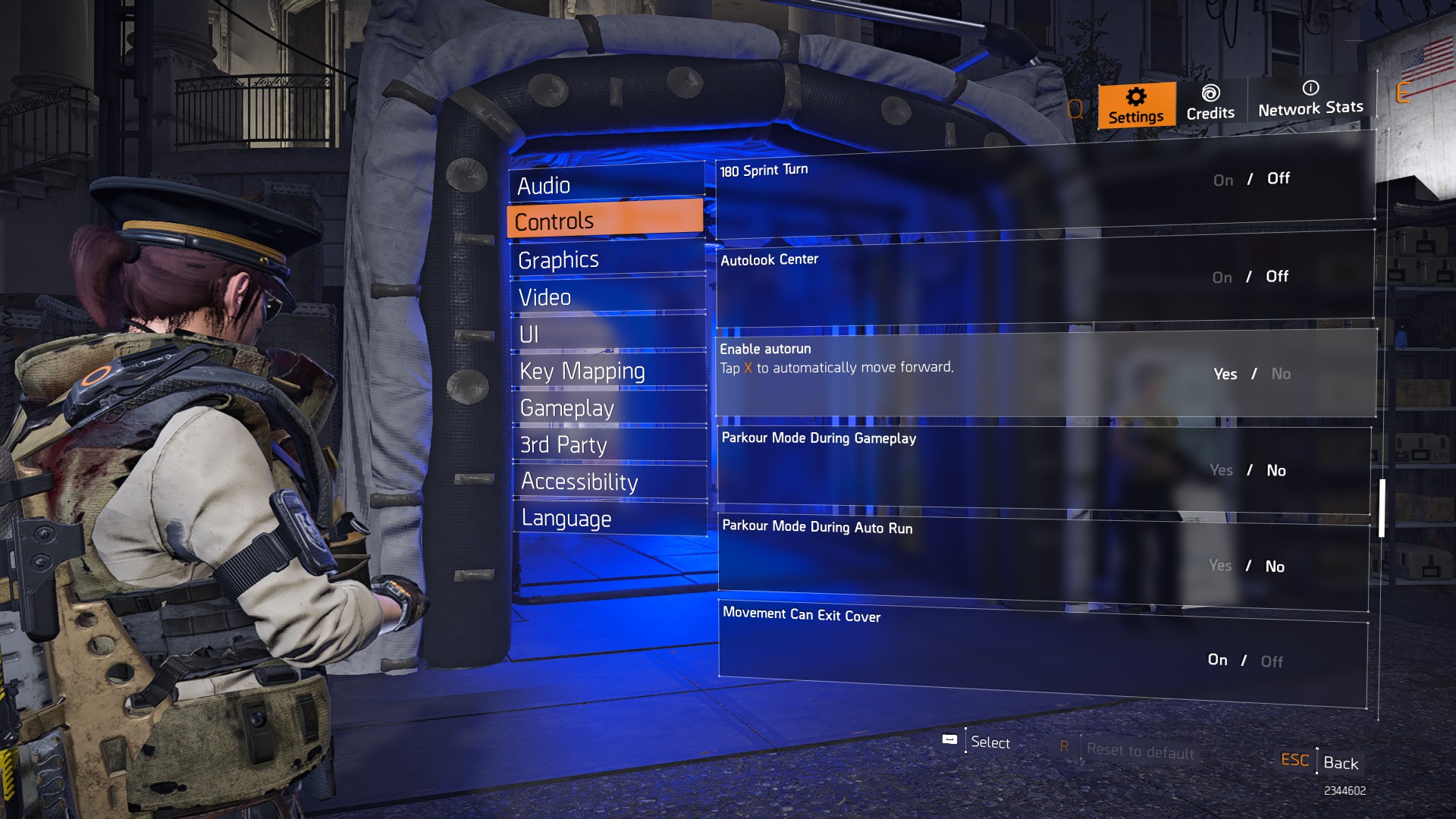 - Then, set the value of this option to 
Yes
.
The default key or control to activate this feature in-game will be displayed on the option tile. To change it, have a look at the
Key Mapping
 sub menu.