If you're ever asked for an activation key or activation code during your game session, you should be able to locate your key within the Uplay application.
To find the key for the
main game
:

• Select the Games tab in Uplay
• Click on the tile of the game
• On the left hand side under Play click on Show key
If the game isn't installed yet it will read Download instead.
• You will now be shown the key to activate the main game
If you click on Copy you can paste the key in when prompted.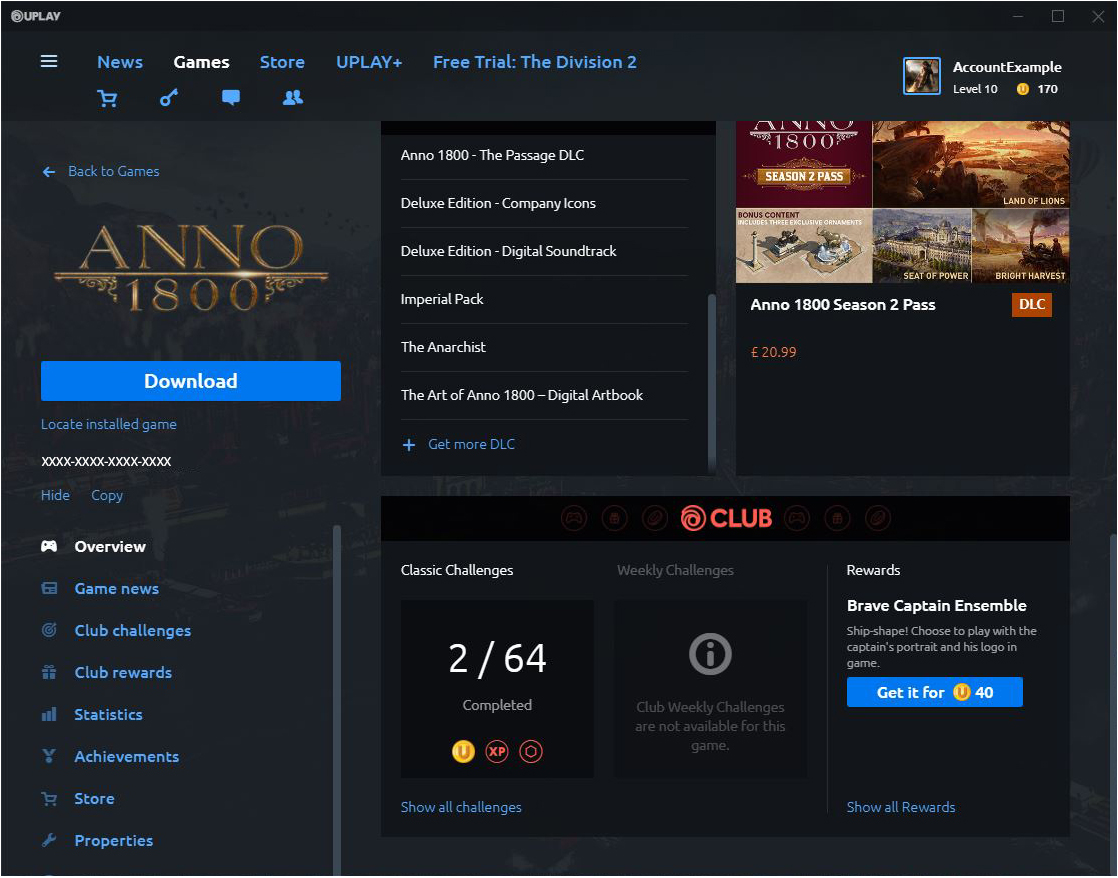 To find any additional keys:

• Click your account name in the top right hand corner of the application
• From the menu, select Account Information
• Inside your Account Information page, select My Games
• Here you can see a list of the games you own on your account
• Find the game that you need and then select Show Key
• You can easily copy/paste the key using the buttons displayed
If you are unable to locate your key, please
reach out to us
with
screenshot
of the
My Games
section, showing the absence of the key.