Once you unlock your Relics of Zaron Pack, you should be able to find the new content in-game.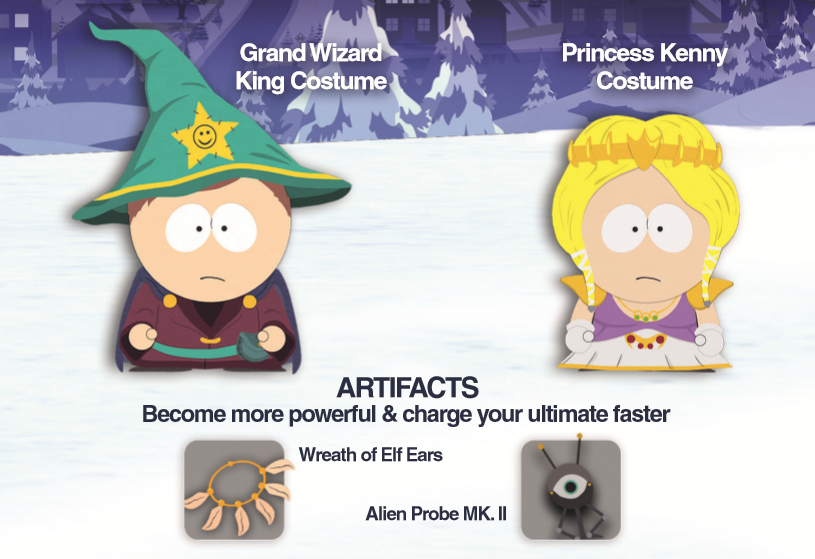 These are the items that are added to your game:
- Grand Wizard Cartman Costume
- Princess Kenny Costume
- Wreath of Elf Ears
- Alien Probe MK. II
If you are unsure where to find the items that are included in the pack you unlocked, please visit the article HERE.

If you want to know more about the contents included in your Season Pass please visit the article HERE.