Remapping keys
On PC, you have the ability to change the mapping of your keyboard and mouse controls. To do this: 
- Head to the main menu and select the Settings tab.
- Enter the Keyboard & Mouse sub-menu. 
- Click on Customize Controls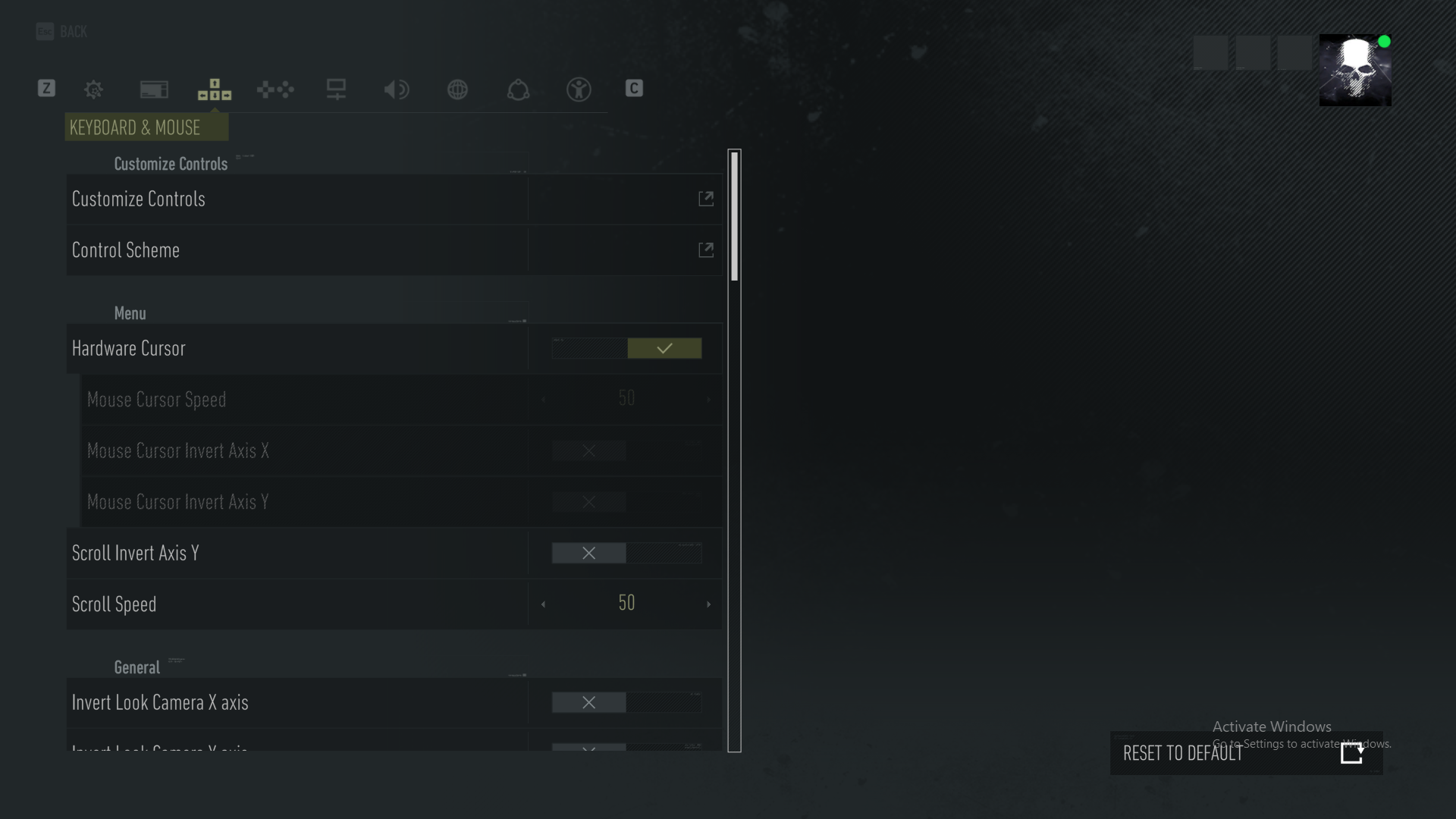 - Select the action you would like to remap within the different tabs available (Player, Combat & Squad, Vehicles General, ...)
- Press the key or mouse button you would like to bind to this action.
Left-handed support
For left-handed players, please note that you are able to set your mouse as 
Left-Handed 
in the 
Keyboard & Mouse 
menu.
You can reset the settings in this category to default using the 
Reset to default 
option displayed in the bottom right of your screen.
More information about the supported peripherals for 
Ghost Recon Breakpoint
can be found in 
this article
. 
If you have any other questions, don't hesitate to
contact us
!