The Year 1 Pass adds more content to your game! In detail, this is what is included: 
7-Day Early Access to 3 Classes

• One week early access to the three new classes and instant unlock.
Special Operations Forces Pack
• Scorpio Scout | Quiet Blueprint
• 1400 Skell Credits to craft the blueprint once at Maria's shop
• Covered ACH
• Crye G3 Combat Pants
• Cross Draw Vest
 
Siren's Call mission
 
• Available at release. 
Deep State and Transcendence adventures
 
• Access to the two Year 1 adventures and their rewards (non-owners can be invited to play the entire mission).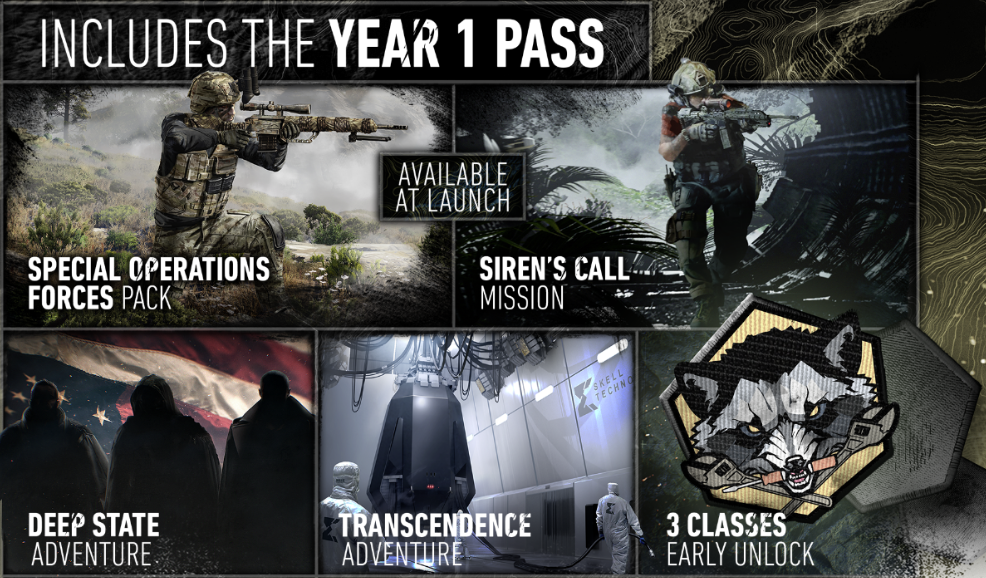 For more information about content sharing on consoles, please have a look at 
this article
. 
Should you have any other questions, don't hesitate to
contact us
!