Aside from your chosen body type and skin tone, you can change almost any aspect of your character's appearance in the 
Customize 
tab of the in-game menu.
To start your make-over, navigate through the sub tabs (such as 
Appearance
 or 
Gear
) and select the items that you would like to equip.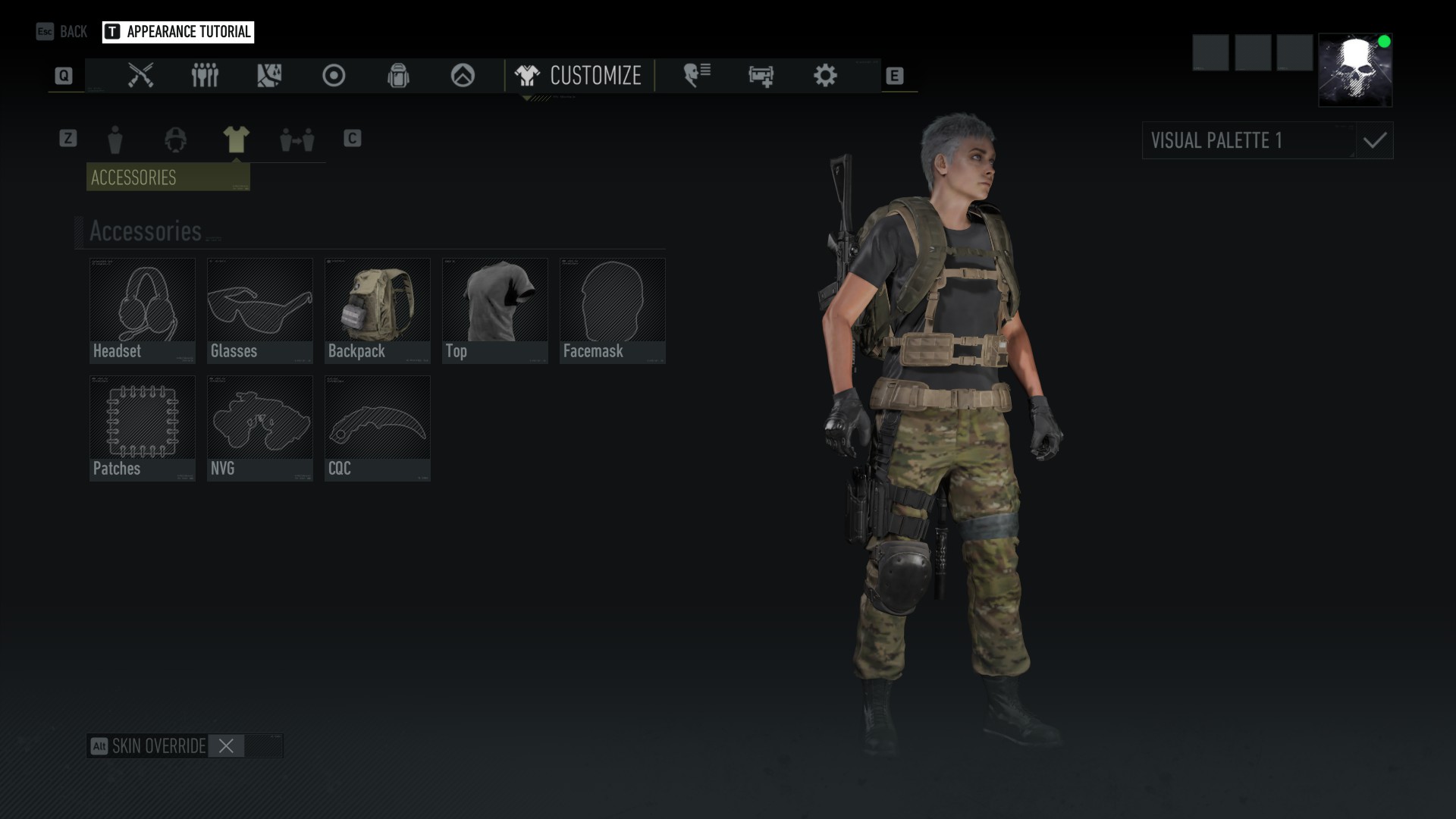 Note that if you have customisation elements equipped they will visually override your Loadout without changing the stats.
Some items will have a padlock icon over them - this means that you have to meet certain requirements, for example complete a specific objective, to get access to the item!
If you are having
trouble locating content
you should have unlocked, or have any other questions, please do not hesitate to
contact us
.