Once you unlocked your unlockable content (ULC), for example by 
redeeming a code
 on your platform
, you should be able to find the new content in-game. 
Depending on the ULC you unlocked, these are the items that are added to your game: 
Survivor Pack
- Promise handgun
- Primal CQC weapon
- Survivor set (Bandana, Pants, ALICE Chest Rig)


Sacred Land Pack
- Sacred Land mission
- Sacred Land weapon

Off-Road Pack
- Trail TX Motorbike
- GX Spider Buggy
- Four customization options for each vehicle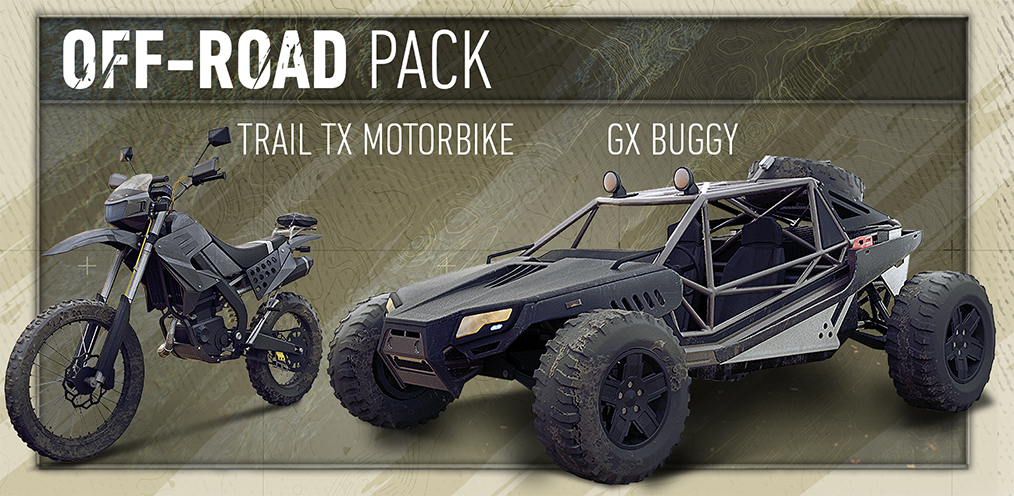 Year 1 Pass
We put together detailed information on the Year 1 Pass in a 
dedicated article
 - please have a look. 


Finding your item in the game
 
These unlockable items will be available through different in-game menus.
 
- To find your 
vehicles
, navigate to any Bivouac locations.
- To find your 
additional missions
, head to 
Objectives Board.
- To find your 
blueprints
, visit Maria at her shop in Erewhon and check the
Crafting
tab.
- To find 
character customisations
, go to the in-game menu and navigate to the
Customize
tab.
- 
XP Boosters
will appear in your inventory as soon as the Skill Tree is unlocked. 
You can find more information about which pack comes with your edition of 
Ghost Recon Breakpoint
in 
our dedicated article
 or on the 
official Ubisoft Store
.
If you are
unable to see the unlocked items
in the above locations, please visit 
this guide
.
For more information about
content sharing
on consoles, please have a look at
this article
.