The Season 2 Pass will offer access to the post launch downloadable content (DLC) of Anno 1800, offering more opportunities for adventure.

Owners of the Season 2 Pass will get access to:

3 Ornaments
You will be able to beautify your city with Palatial Column, Ploughman's Glory and the Elephountain.

Seat of Power

Show off your city's power with a prestigious palace and government departments that can boost your economy with a variety of policies.

 
Bright Harvest
 
Bring the wonders of mechanized farming to the countryside as you boost the efficiency of your farms with tractors and more.

Land of Lions

Travel to the southern continent and join forces with an embattled emperor to bring life to the desert using a new irrigation system.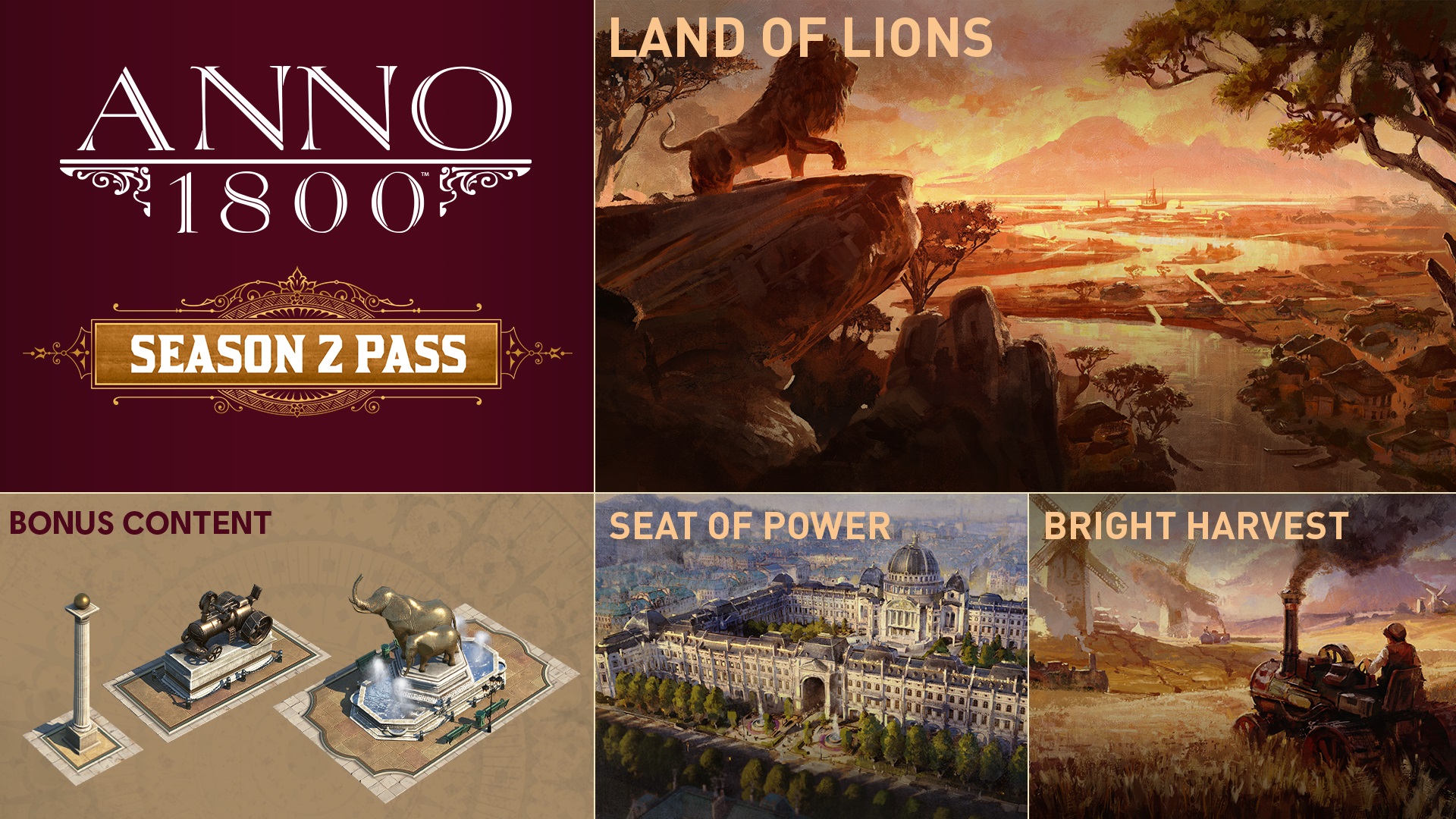 For any further questions, please feel free to
get in touch
!