Cross-play allows you to play with or against other players on PC and Stadia. To take advantage of the feature, you need to 
link
 your Stadia account to your Ubisoft account.
Please note that cross-play is 
enabled
 by 
default
 and can be 
disabled
 in-game.
You can check which platform someone plays on by checking the 
icon
 displayed next to their username in any Social menu. 

Please note that on PC, you will only see icons for Stadia players. Other PC players will not have an icon displayed next to their name.
To 
disable 
cross-play:
• Open 
Settings
.
• Navigate to 
Gameplay
.
• Toggle the 
Stadia Crossplay 
setting to 
No
.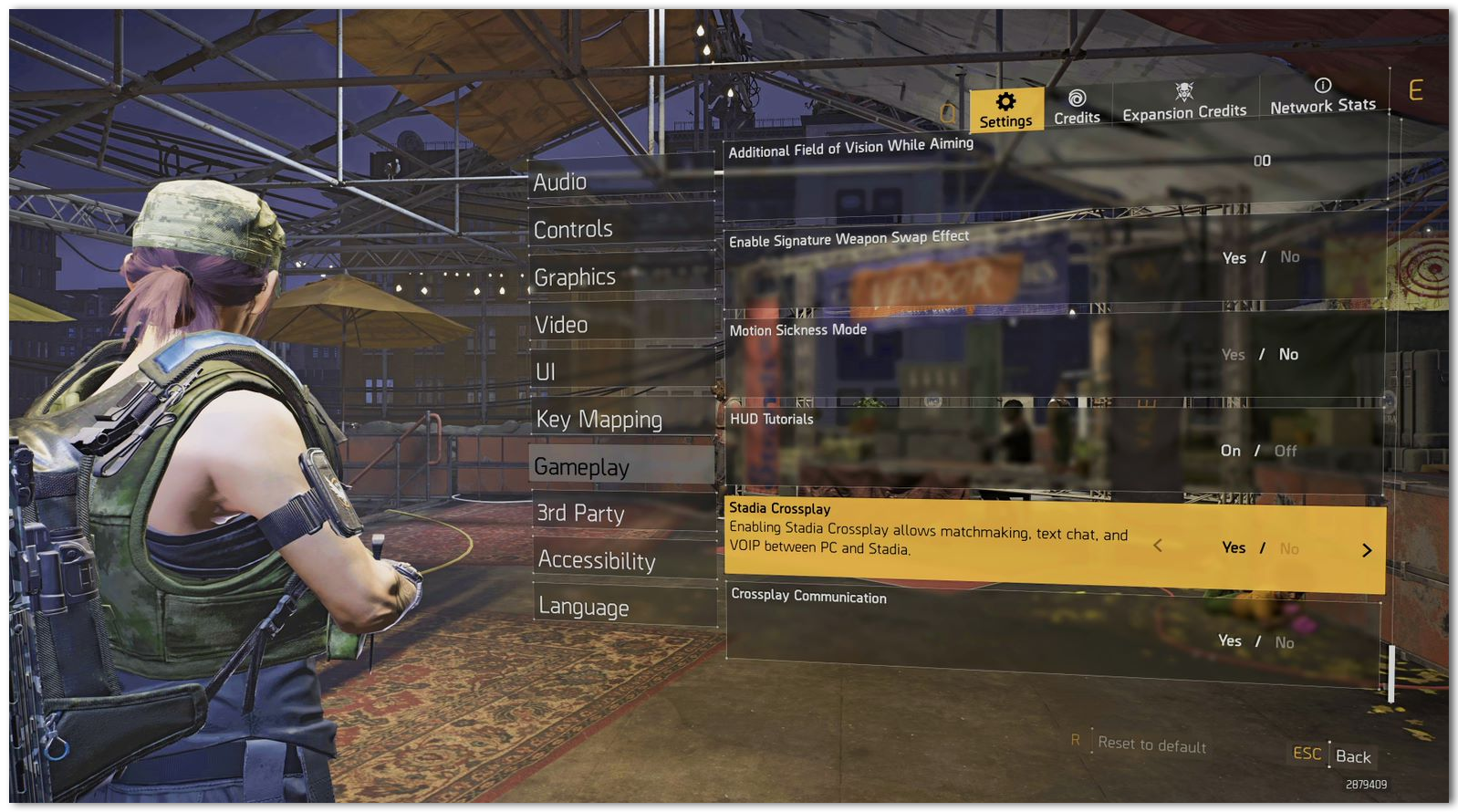 Disabling the feature means you will 
not 
be able to 
group
 or 
matchmake
 with anyone from the other platform. You can also disable 
Crossplay Communication 
and 
Crossplay Matchmaking 
settings independently.
Please note that even if cross-play is disabled, you will still encounter players from the other platform in shared spaces, like the Dark Zone. In the unlikely event you come across a player from another platform you do not want to interact with, you can 
block
 them in-game.