Depending on your local installation, you may find that languages normally included with your Epic Games Store purchase are not available in the in-game settings.

To access additional languages:
• Select the game from your Uplay library.
• Choose Properties on the left-hand side of the game's overview.
• From the General section, choose your preferred language from the drop-down menu.
• Launch your game. 
If the required language files are not available locally, you will be prompted to install them.
Language drop down in Uplay
If you are still unable to locate the desired language, you may need to uninstall and reinstall the game via Uplay. You may do some from your library in Uplay.
When you begin reinstallation, a pop-up will display additional installation languages; from here, select the languages you would like to access in game, before you continue with the process.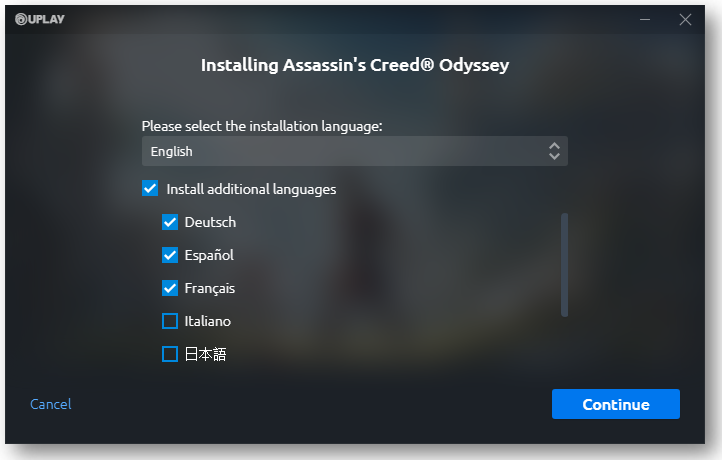 Please note, the languages available vary depending on the version you purchased.
If you have any other questions, please get in touch!