2-Step verification
is an optional feature that adds an extra layer of security to your Ubisoft account by providing you with verification code when logging in.
To 
enable 
2-Step verification on your email account:
Login to your Ubisoft account through the Account Management website and navigate to the Security page.
Click Activate in the 2-Step verification section.
Select the Email option and click Choose.
This will send an email with a verification code to the email address currently associated with your account.
Enter the security code from the email.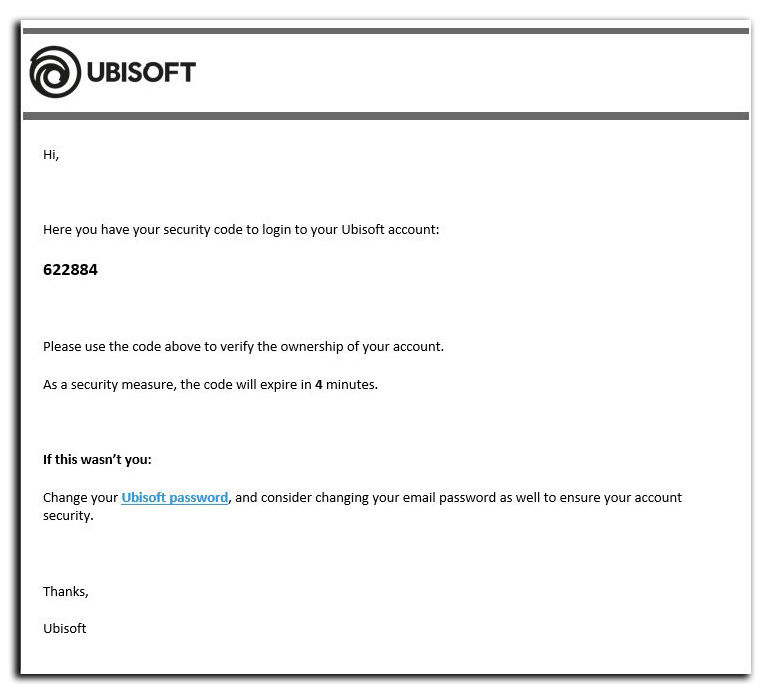 Complete the process by clicking Submit.
Once the feature is successfully set up, you will be emailed six recovery codes.
Take a 
screenshot
 of the codes or copy them down and store them in a secure place.    
If you'd like to use 2-Step Verification but do not want to use your email, you can also enable this feature on your
mobile device or tablet
. 
If you have the Authenticator enabled already but would like to
change
your verification method, or
disable
the feature, you can do this at any time. You also have the option to 
manage your trusted devices
 as well.
If you have any questions about this security feature, feel free to
reach out
to us.