Owners of the Year 5 Pass will get access to the following:

• Six new Operators in Year 5, including 7-days early access.
• VIP perks:
5% Renown boost.
10% discount in the in-game shop.
+0.3% Alpha Pack boost.
These perks will be valid until 31 January 2021.
• Battle Pass privileges:
30% faster progression.
30% discount on the Premium track.
• Six uniforms and headgears (one set for each new Operator).
• Hexagonal 6 Charm.
• Aurous Alabaster Signature weapon skin.
• Jäger Byte set.
You will need to unlock Jäger in-game in order to access the skin included in this set.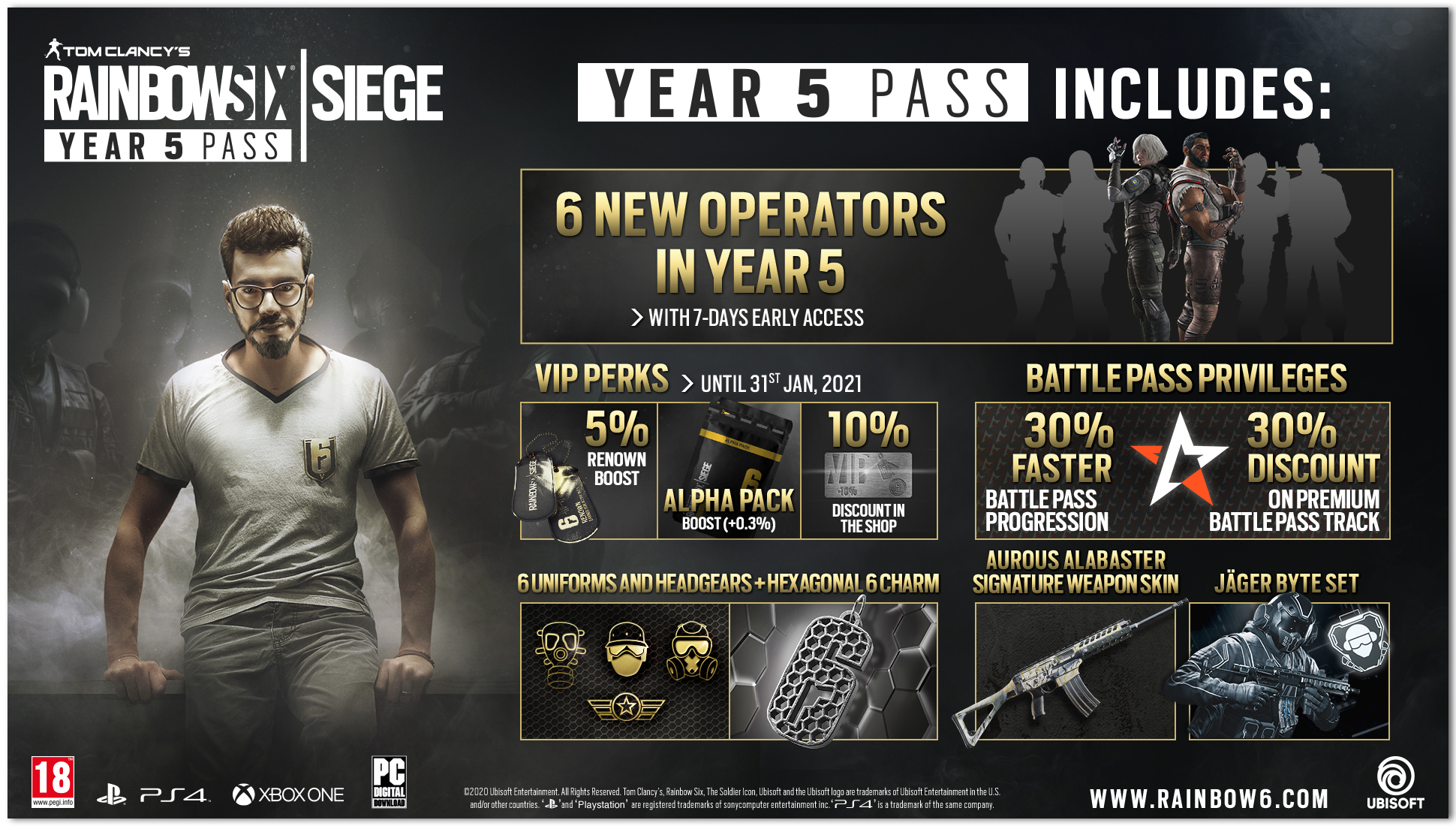 Year 4 Pass
owners 
who purchase the Year 5 Pass will receive an additional 
600 
R6 Credits, 
2
 Legendary Alpha Packs and 
3
 Epic Alpha Packs.
The Year 5 Season Pass is not eligible for content sharing on PS4. This unlockable content is bound to the primary account and cannot be shared with any other account.
For Xbox One users, all Year 5 Operators are shareable between users on the same console. All other content is not eligible for sharing on the Xbox One.
You can find more information about the Year 5 Pass on the official
Rainbow Six: Siege 
website
and the
Ubisoft Store
.
Do not hesitate to
let us know
if you have any other questions!