This notification means that your account is due to be
closed
.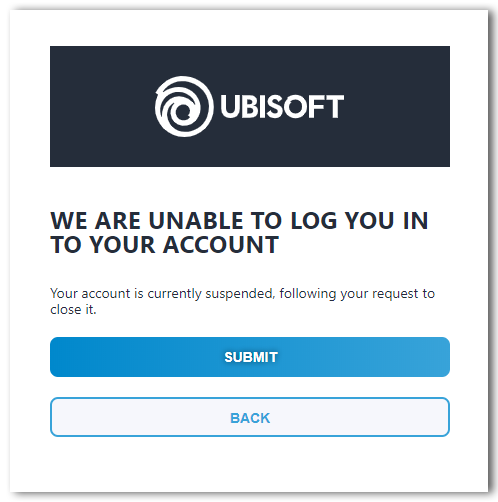 When you request
account closure
, we will send an email containing a 
Cancel Account Closure 
link to the address associated with your account, in case you 
change your mind
. Clicking the link will 
restore 
your account and allow you to log back in!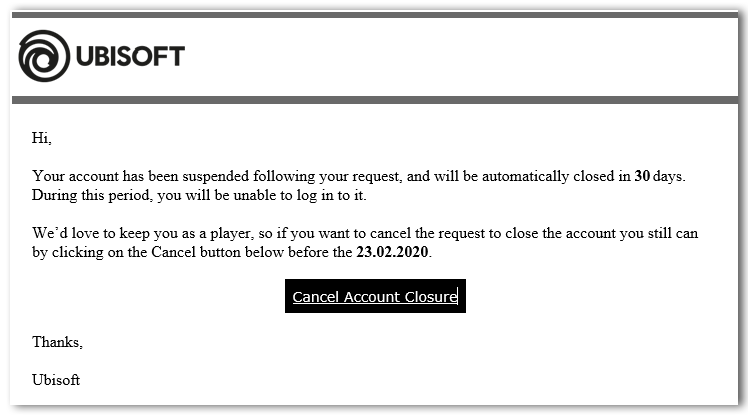 Please note that if you no longer have access to the email address tied to your Ubisoft account, you will need to get in touch with us to cancel the process.


Let us know if you have any other questions!