The new Ownership Awareness feature prevents you from buying the
same edition
of a game you've already bought on the
Ubisoft Store
.
This new feature was added to the
Ubisoft Store
on
29 January 2020
and will recognise if you own same edition of a game already:  
• When you are logged into your account you will be prompted to launch the game you've attempted to add to your cart, instead of proceeding to checkout.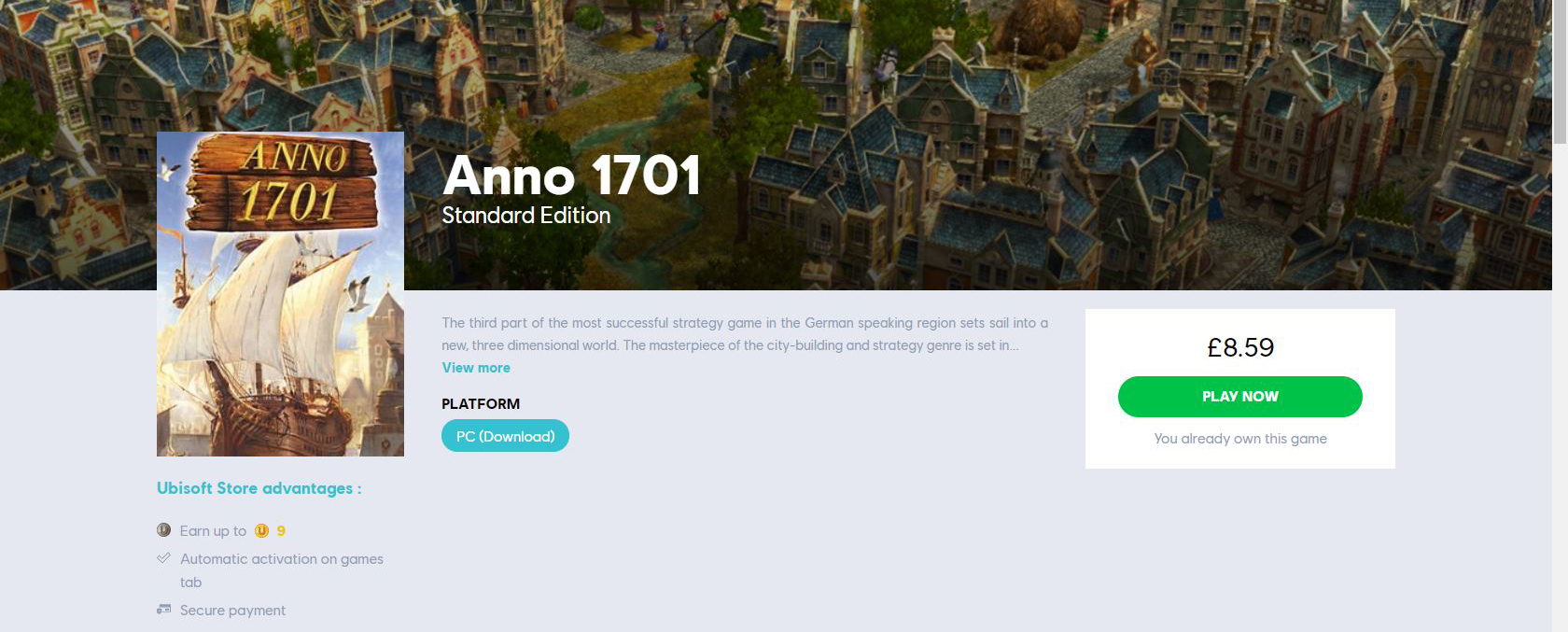 • If you are adding a product, you already own to your cart prior to logging in, the content will be removed once the login is completed. 
You will be notified that you already own the product before it is removed from the cart.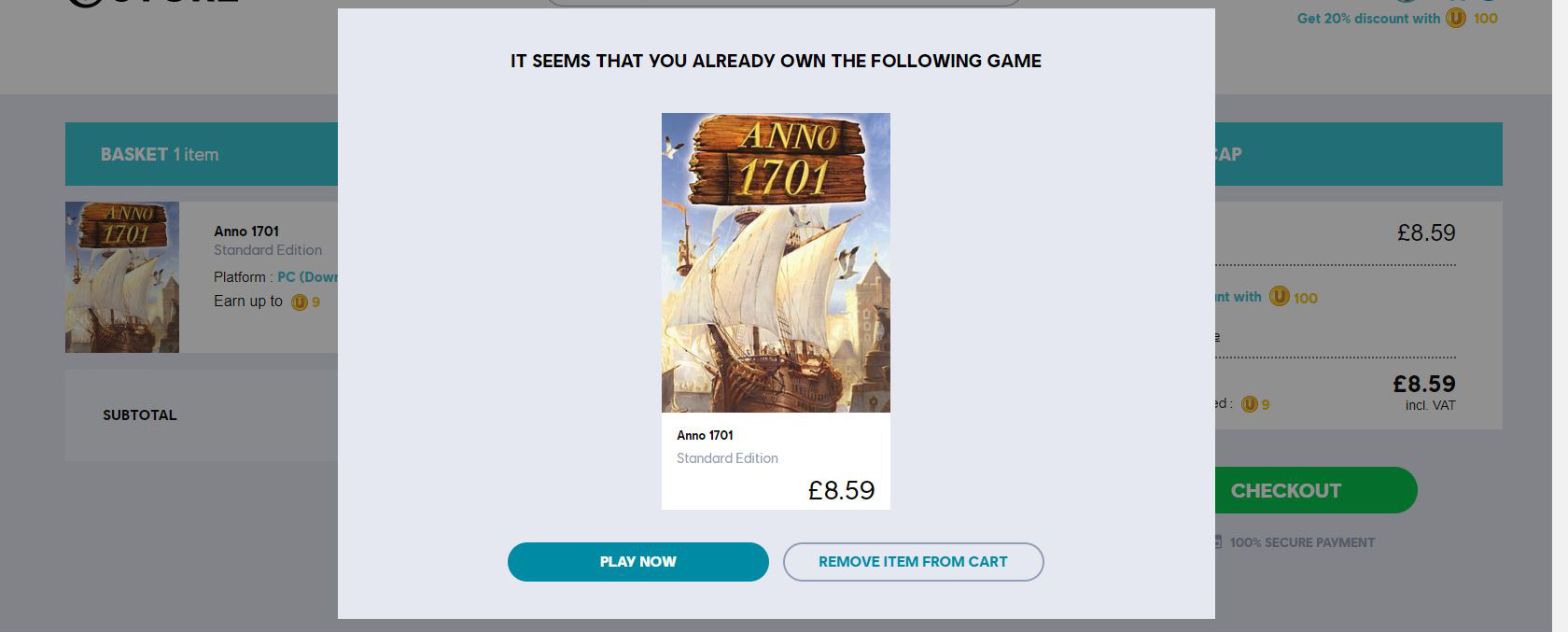 Please note, duplicate editions of games bought outside the Ubisoft Store may not be recognised by this feature.
You will still be able to purchase different editions of the same game so if you own the standard but wish to purchase a Gold, Deluxe or Ultimate edition you can proceed as normal.