All of our newsletters are sent to an opt-in mailing list. You can opt out of receiving these communications at any time!
To unsubscribe from our newsletters:
3. Scroll down to the Communications section.
4. Select Manage next to the option you want to change.
5. Toggle the available options to No.
6. Select Save to save your changes.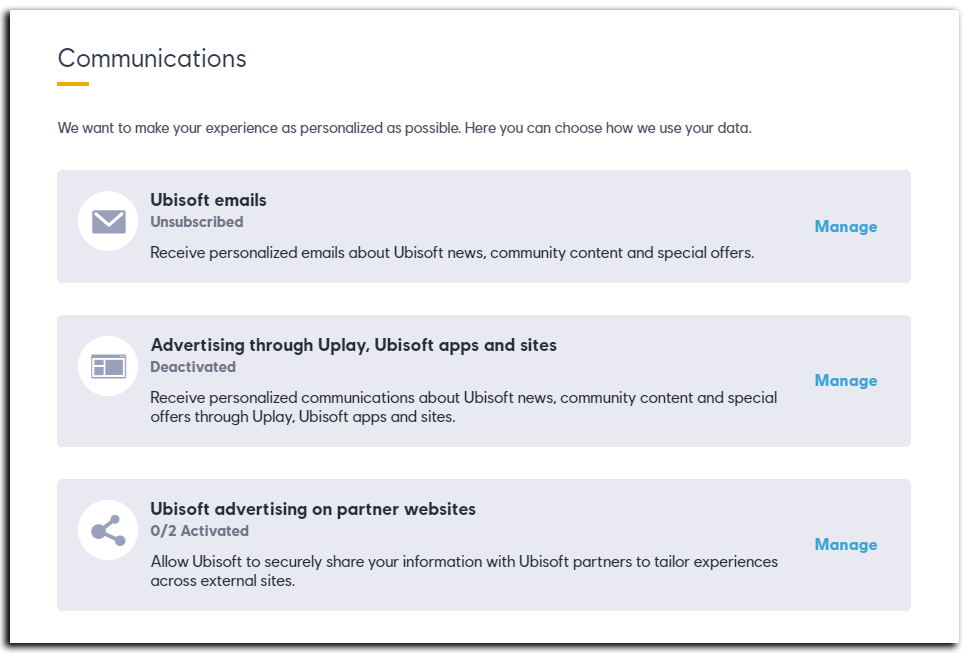 Alternatively, you can opt out by clicking Unsubscribe at the bottom of any newsletter you receive from us!
You will be redirected to a page where you will be able to confirm your opt out request by ticking the box and clicking Unsubscribe.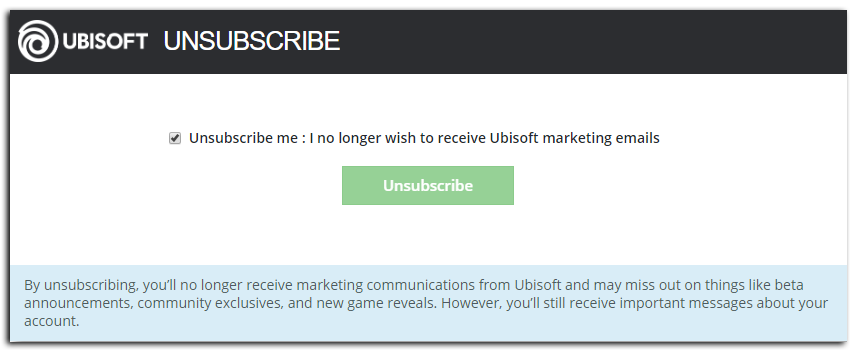 Please note that it may take up to one month for the request to be processed.
Do not hesitate to
let us know
if you have any other questions.