When can I access the content?
After activating your exclusive content code, any equipment, outfits, or missions included in your content can be obtained once you have become an Assassin in Sequence 3.
Where can I look to confirm if my content installed correctly?
To view the content that has been installed, follow the steps below:
1. From the 
Main Menu 
or 
Pause Menu
, select 
Estore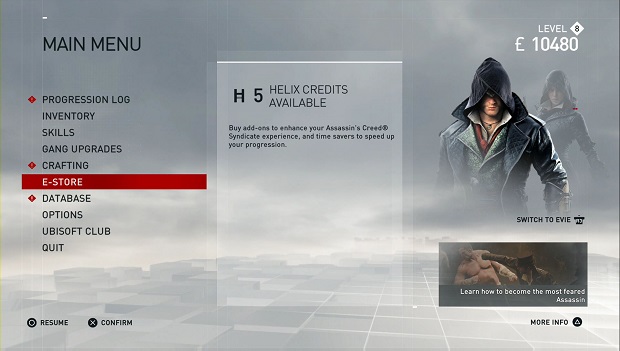 2. Then select 
Browse My Bonus Content
.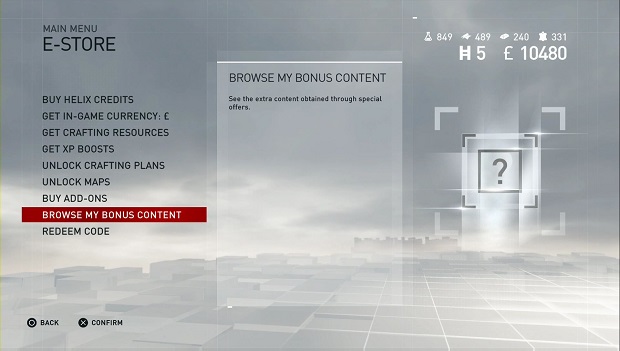 3. After selecting 
Browse My Bonus Content
, anything that is installed correctly will say Unlocked above the description.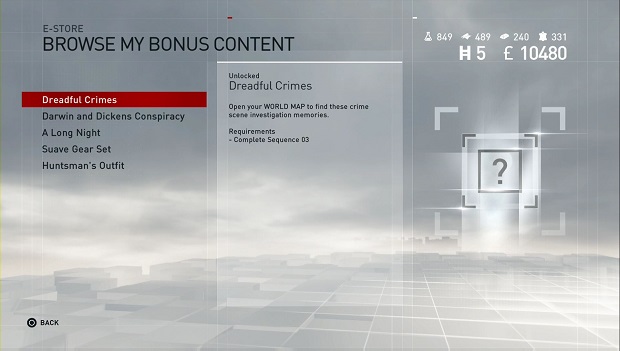 Now that I have redeemed my Exclusive Content and confirmed it installed correctly, where do I find the content in-game?
For further information on where to find your exclusive content in-game, please click on the appropriate link below:
Exclusive Missions
Armor and Weapons
Exclusive Missions
The Darwin and Dickens Conspiracy
,
Dreadful Crimes
and
A Long Night
 - An Icon will appear on your map for the mission(s).  You can find the locations for each mission(s) below.
The Darwin and Dickens Conspiracy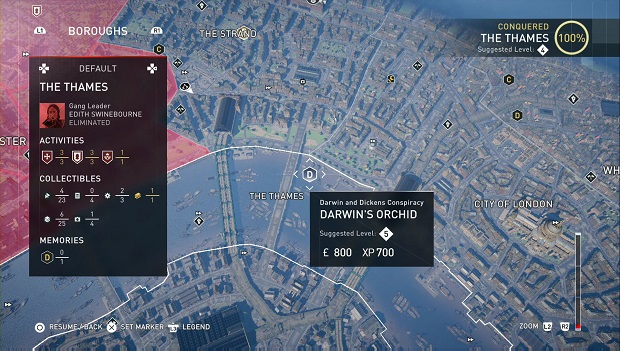 Dreadful Crimes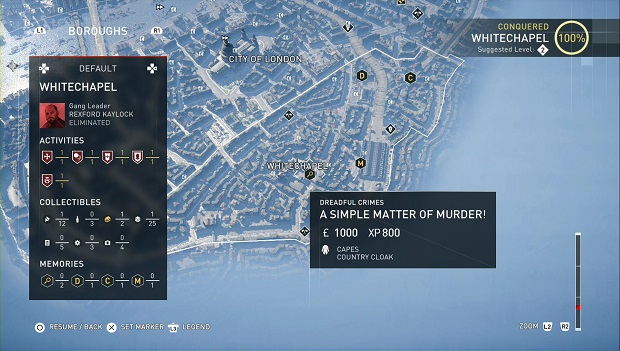 A Long Night
*NOTE* The train will constantly be moving around the map, so it will not always be in the same spot, but this image will help you identify the icon.  You will know that the mission is unlocked when you have a ! in the top left of the icon.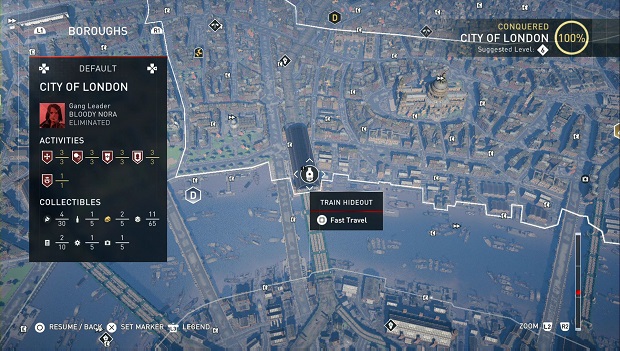 Going to locations on the map will allow you to begin the mission(s).  If you are having trouble locating the mission(s) icon on your map, you can set a marker on the desired mission so that you can navigate to it.
Armor and Weapons
Any weapons or equipment will appear in your 
Inventory
.  You must be in 
Sequence 3
 in order to access this menu option.
To access the items, bring up the 
Pause Menu
, select 
Inventory
, and then select the category of item you wish to view. 
You should find your content within the corresponding category. 
Huntsman Outfit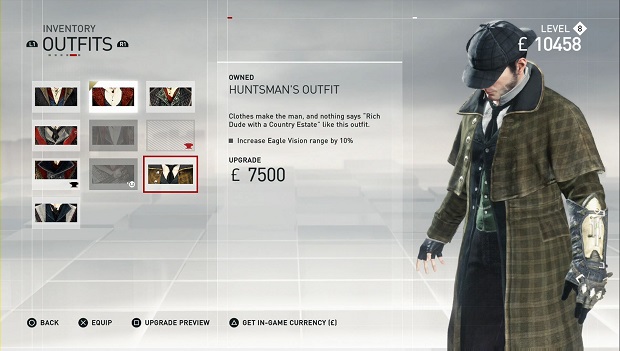 Suave Outfit and Belt