You can tell what everyone around London thinks of DedSec using the Profiler tool.
If a person has a
green thumbs up
, they like DedSec and will be easier to
recruit
.
A
red thumbs down
means they dislike DedSec and will be more difficult to recruit.
Two red thumbs down
means they hate DedSec and you won't be able to change their mind. Members of the public who hate DedSec cannot be recruited.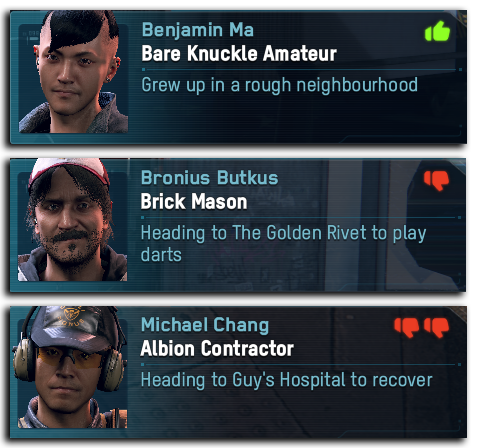 There are a number of way your can
increase support
for DedSec:
If you have any other questions, please
get in touch
.