Please use the steps below to load and select your Just Dance 4 profile:

1. At the opening Just Dance 4 screen, start by holding the on-screen pose to take control.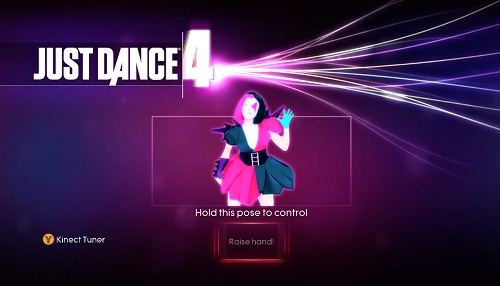 2. On the following screen, select the Touch option as prompted.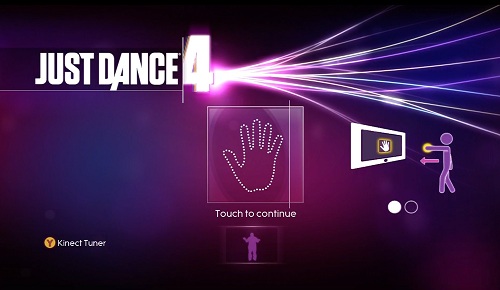 3. Select Change Profile on the following screen to continue.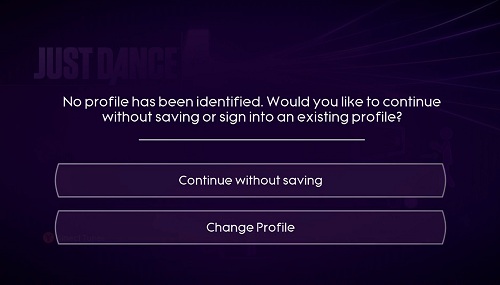 4. Next, Select your profile from the on screen list. (Allow 5 - 10 seconds if loading for the first time)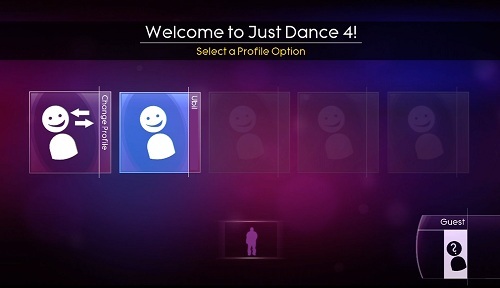 5. At the Select a Device screen, choose a storage device.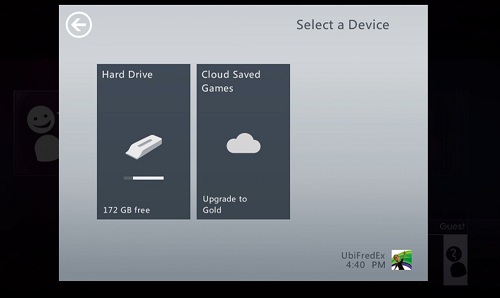 You should now be at the main menu for Just Dance 4.