You can add more Friends to your Ubisoft Account two different ways:
Adding friends from the Ubisoft Club website1.
Go to
club.ubi.com
and log into your
Ubisoft Account
by clicking
Login
in the top right.
2.
After logging in, you will be brought to your
Account Dashboard
. For the purposes of adding more friends, you will want to click on the
Friends
icon in the top right corner of the page.

3.
After clicking this tab, a drop down menu will appear with a list of your current friends. Click the
Add a friend
 button and enter the username of the friend you are looking for. The player will appear below, and you will then click the
Invite 
button to send this user a
Friend Request
.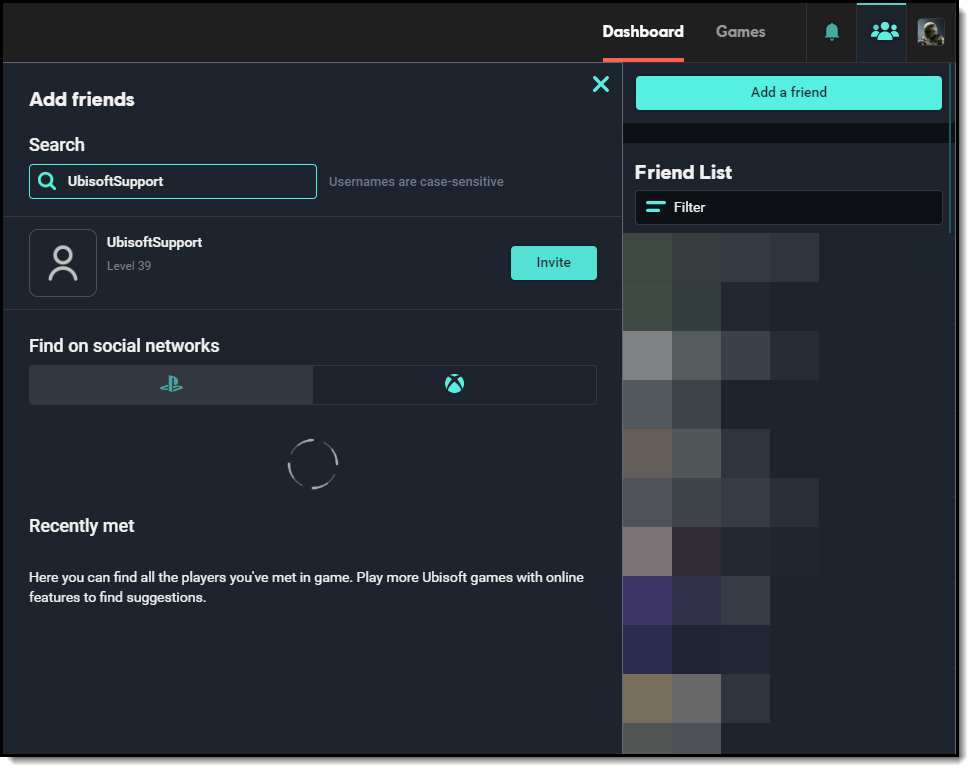 4.
You're basically finished at this point. All you'll need to do now is
wait for your friend to accept your friend request.Adding Friends through the Uplay PC client:
Alternatively, you can add more friends to your Ubisoft Account through the
Uplay client for PC.
1.
Launch and login to the
Uplay PC client
.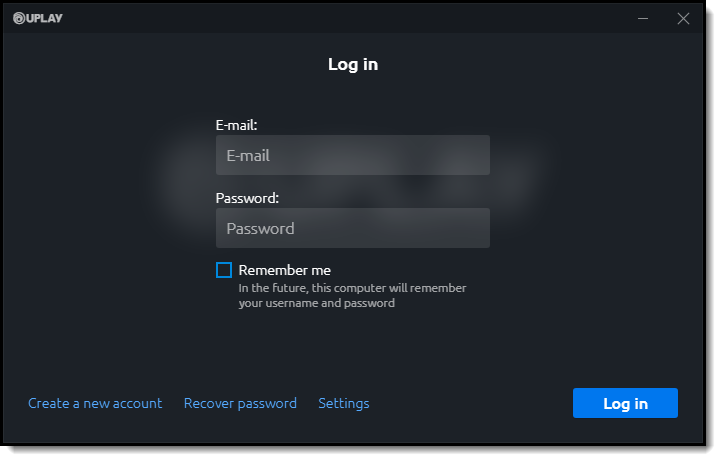 2. 
Once you've logged in, click the
Friends
icon at the top of the frame. 

3. 
In the window that opens, simply click the 
Add Friends 
icon.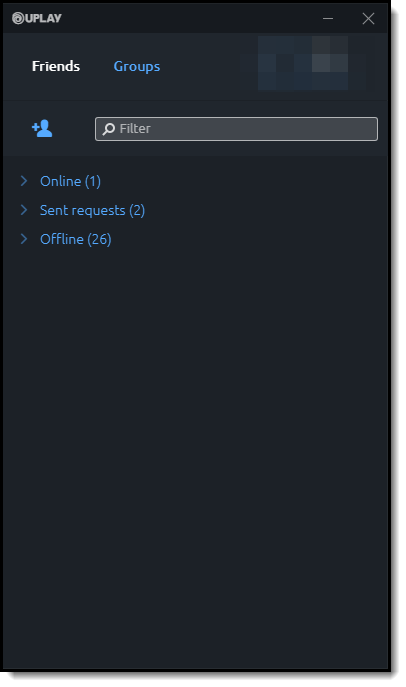 4.
Another window will open.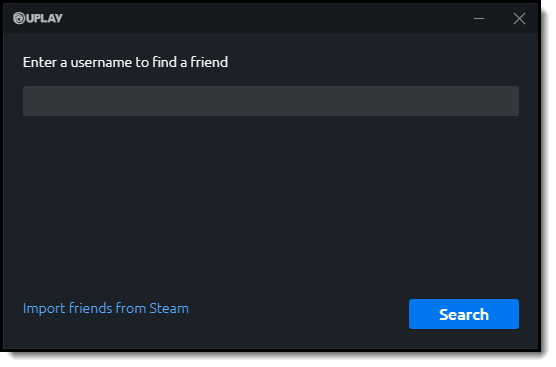 5.
Type the name of the friend you are looking for in the
Search
field and then hit the
Enter key on your keyboard
. 
Note:
If your Ubisoft Account is linked to your Steam account, type the name of the friend you are looking for, and then click the
Import friends from Steam
button. Your friend's Ubisoft Account will also need to be
linked to Steam. 
Click
HERE
 for more information on Linking your Steam account with your Ubisoft Account.