To
change
the difficulty of exploration: 
• Open the Options menu in game.
• Switch to the Gameplay tab.
• Locate the Exploration section.
• Select Exploration Difficulty.
• Choose Adventurer, Explorer (Default) or Pathfinder to change the difficulty.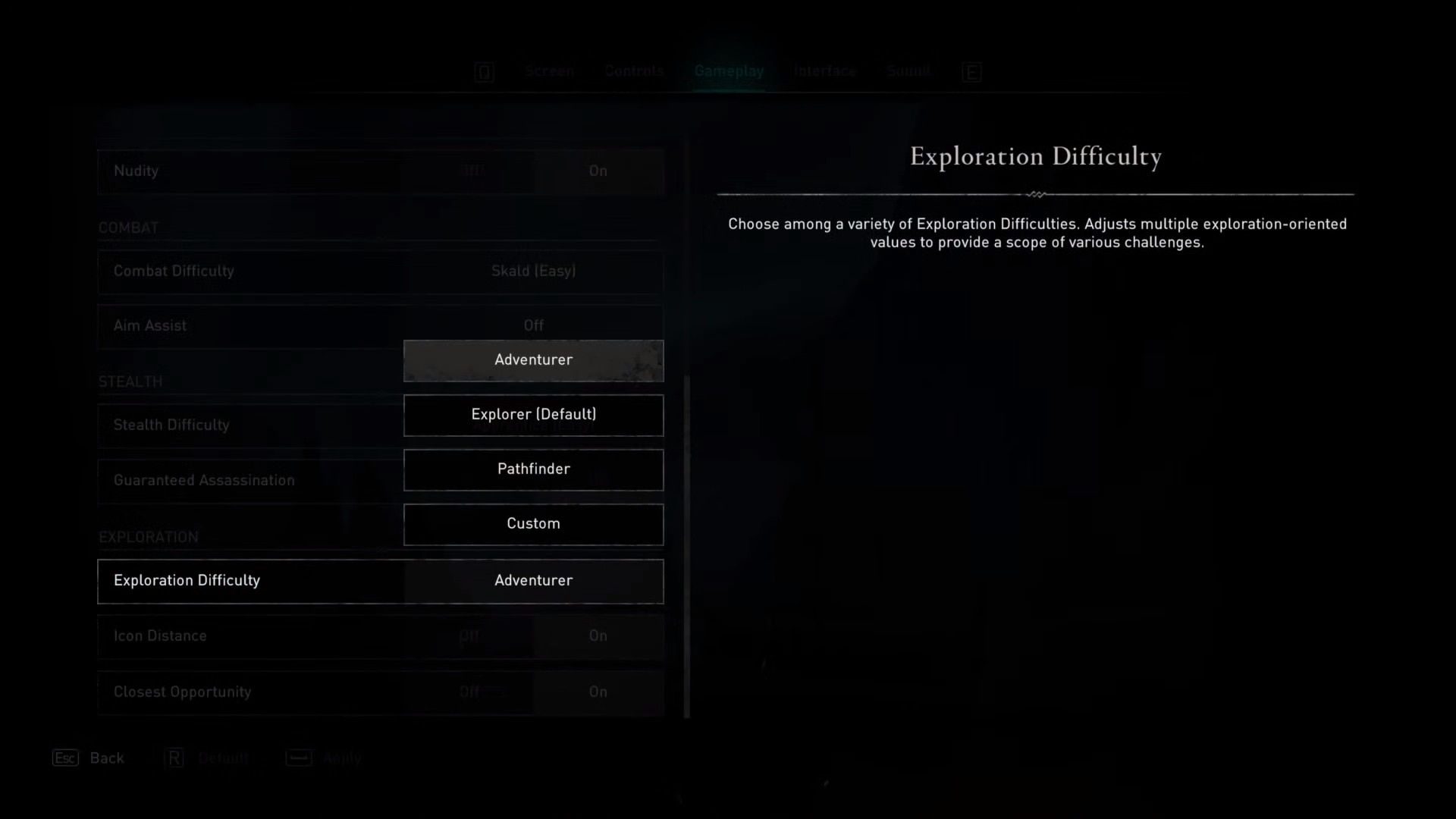 Enabling or disabling
Icon Distance
or
Closest Opportunity
in the same section will set the
Exploration Difficulty
to
Custom
. 
Feel free to get in touch if you have additional questions.