To
change
the difficulty of combat: 
• Open the Options menu in game.
• Switch to the Gameplay tab.
• Locate the Combat section.
• Select Combat Difficulty.
• Choose Skald (Easy), Vikingr (Default), Berserkr (Hard) or Drengr (Very Hard) to change the difficulty.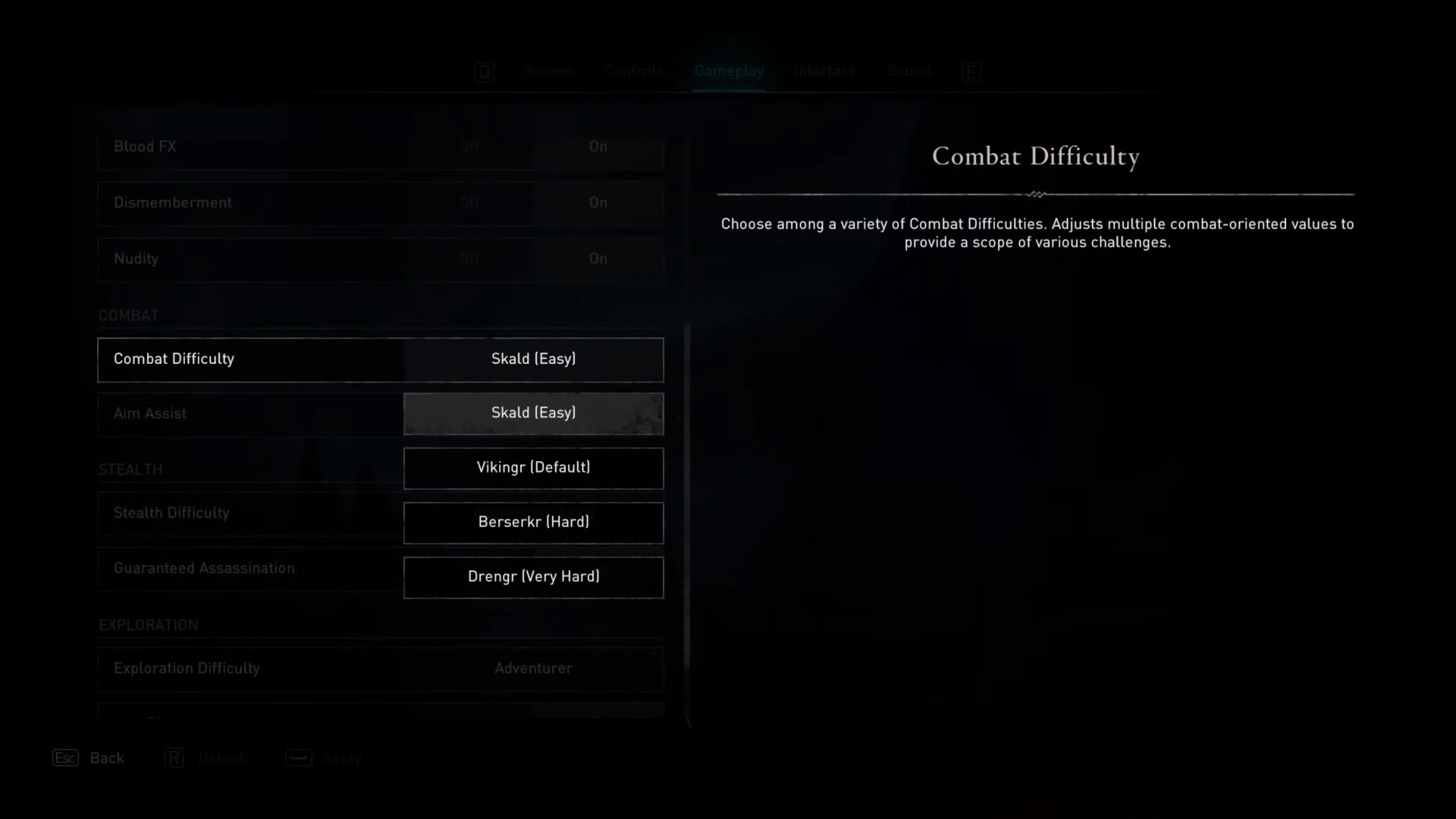 You can readjust the difficulty at any time if you feel that the game is too easy or challenging.
Do not hesitate to reach out to us if you have additional questions.