To
enable
aim assist: 
• Open the Options menu.
• Go to the Combat section of the Gameplay tab.
Aim Assist is disabled by default.
• Select Aim Assist.
• Choose Light, Partial or Full to enable it.
Selecting Off will leave it disabled.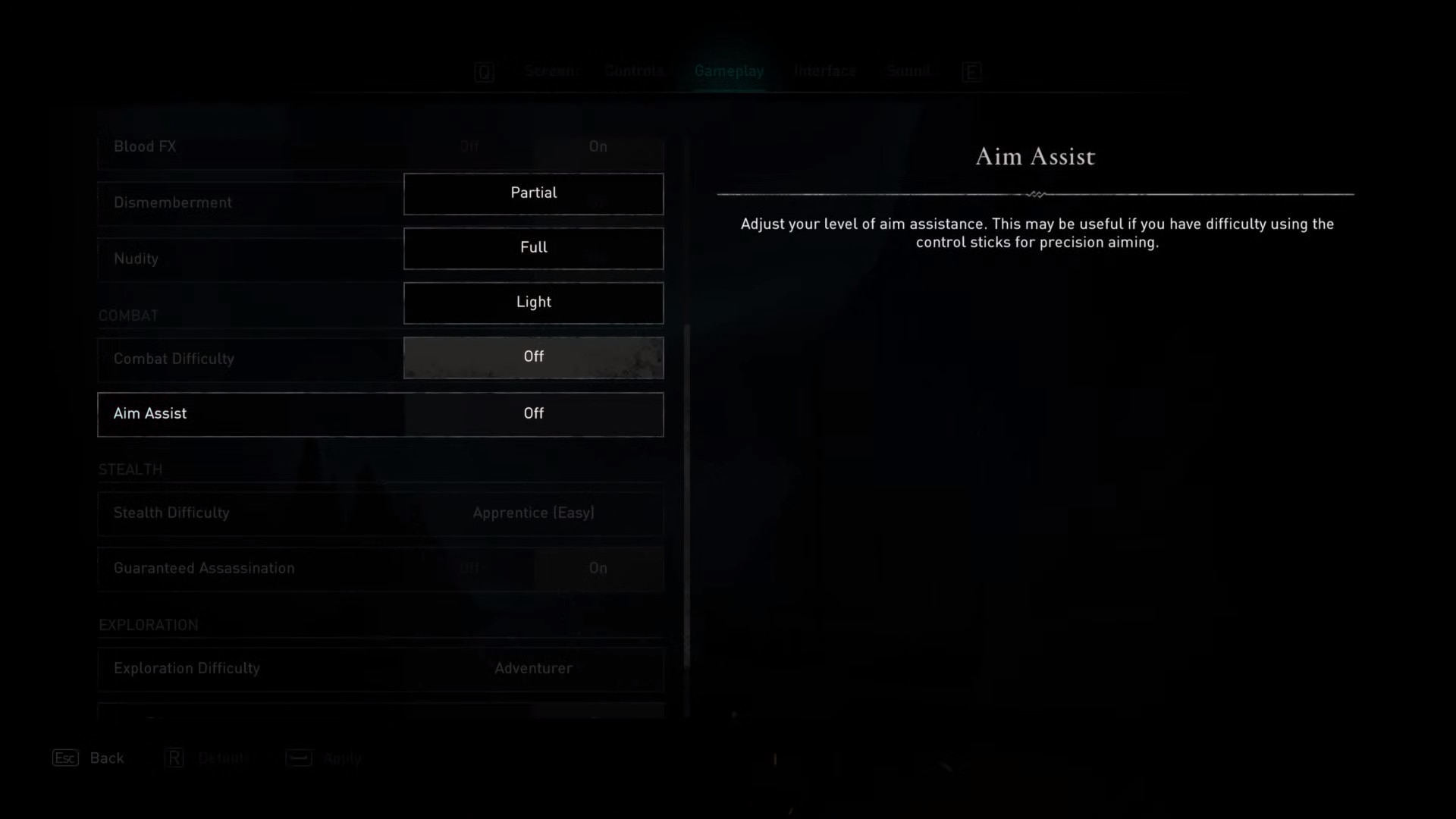 You can readjust the setting to your preferred play style.
Feel free to reach out if you have additional questions.