To
save your game
manually:
• Open the Main menu in game.
• Choose Save.
• Select Create New a new Save Game or select an existing save game to overwrite it. 
• Confirm if you want to overwrite a save game.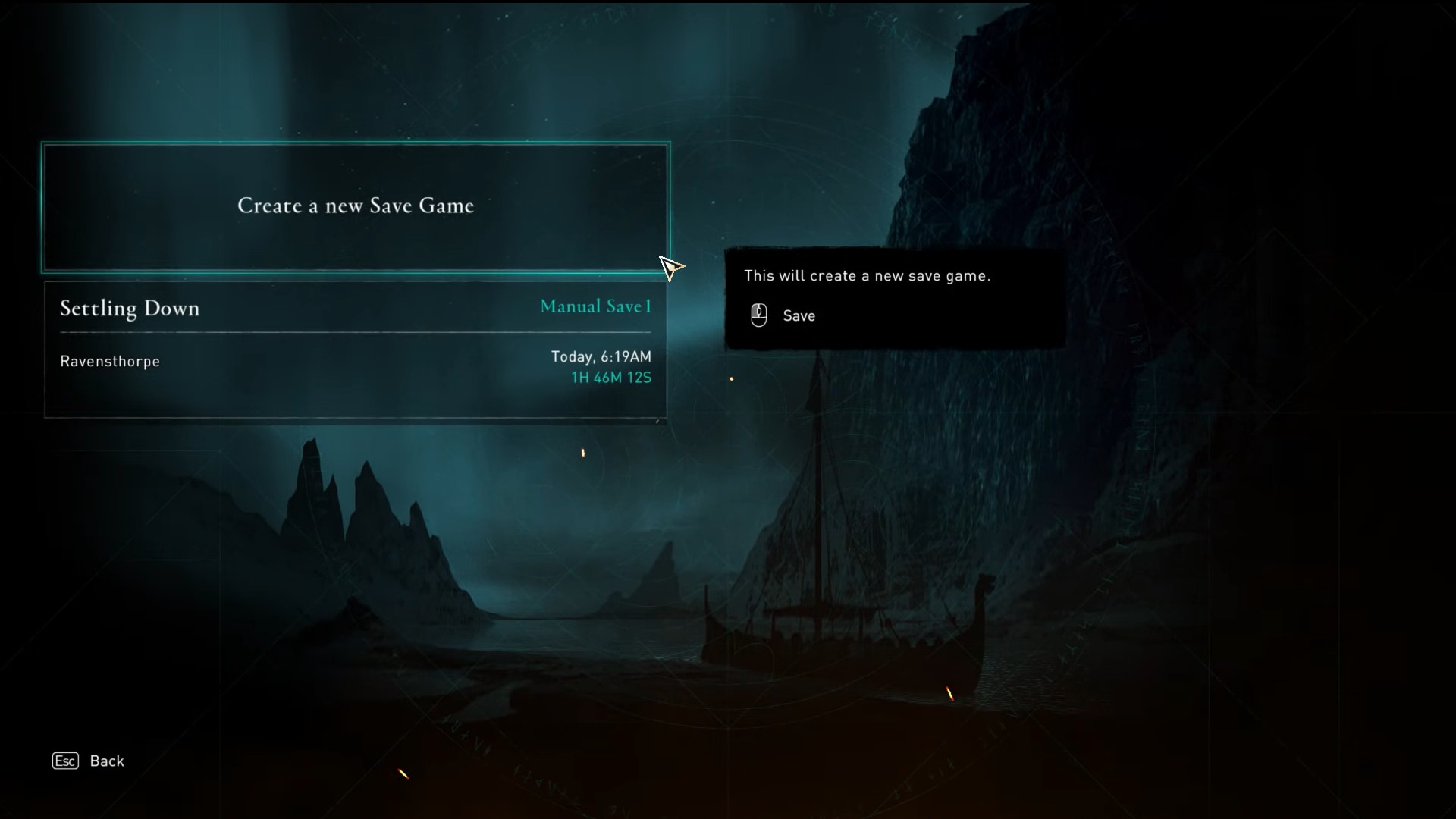 You can create up to twenty manual save games.
Assassin's Creed Valhalla also creates save games automatically after key moments in the game and when performing some actions such as fast travelling on the map. Auto-saves are separate from manual save games.
Please
let us know
if you have any additional questions!