You can adjust the size of world map icons in 
Assassin's Creed Valhalla
.
To
adjust
your icon size:

•  Open the pause menu or the main menu.
•  Select Options.
•  In the General section of the Interface tab, set the In-game icon size to your preference.
You can choose from three options: Small, Medium, and Large.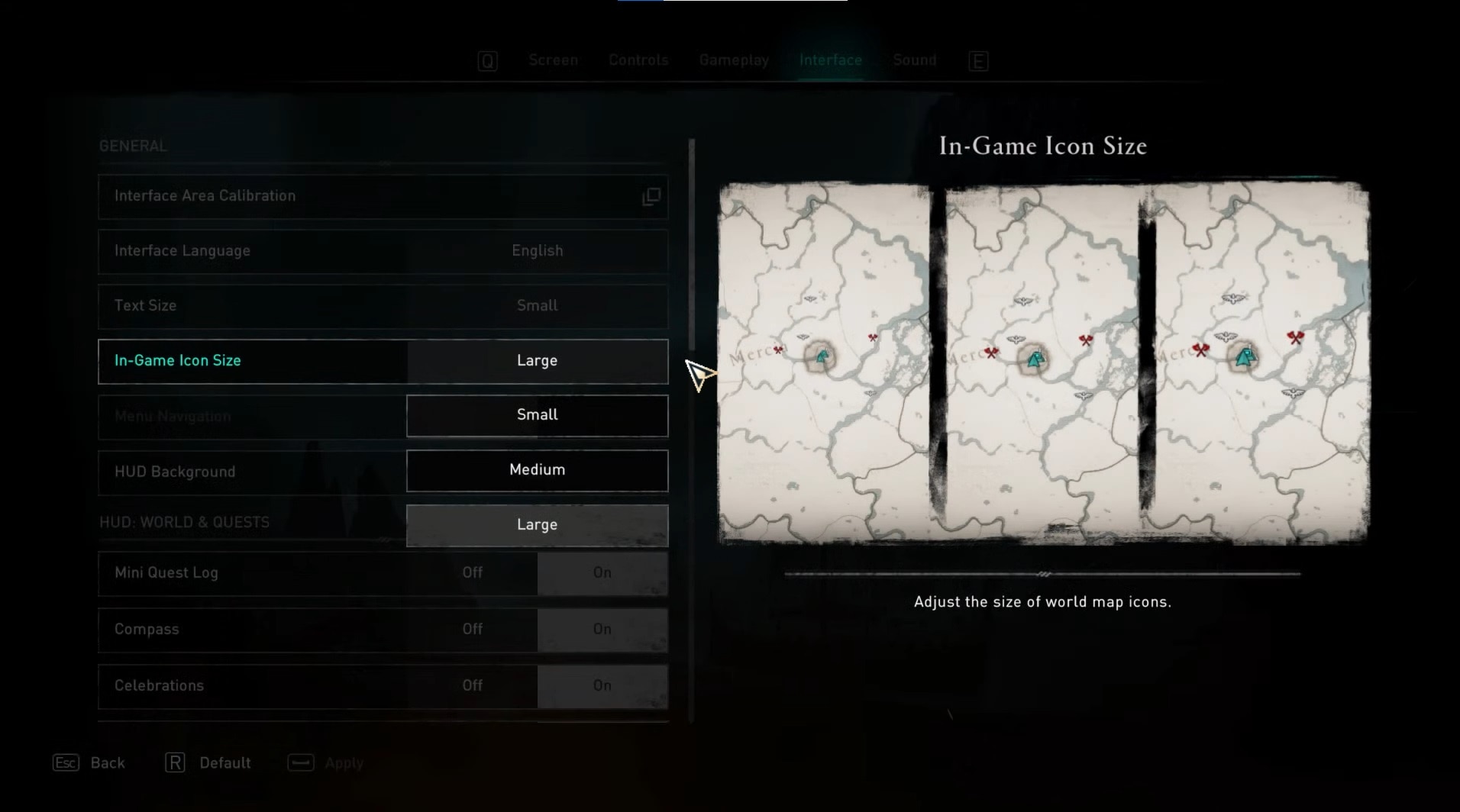 Let us know if you have any questions!