In 
Assassin's Creed Valhalla 
you can enable additional sound when Eivor cannot move further due to obstacles.
To
enable
collision sounds:

•  Open the pause menu or main menu.
•  Select Options.
•  In the General section of the Sound tab, toggle Collision sound to On.
Collision sounds are switched Off by default.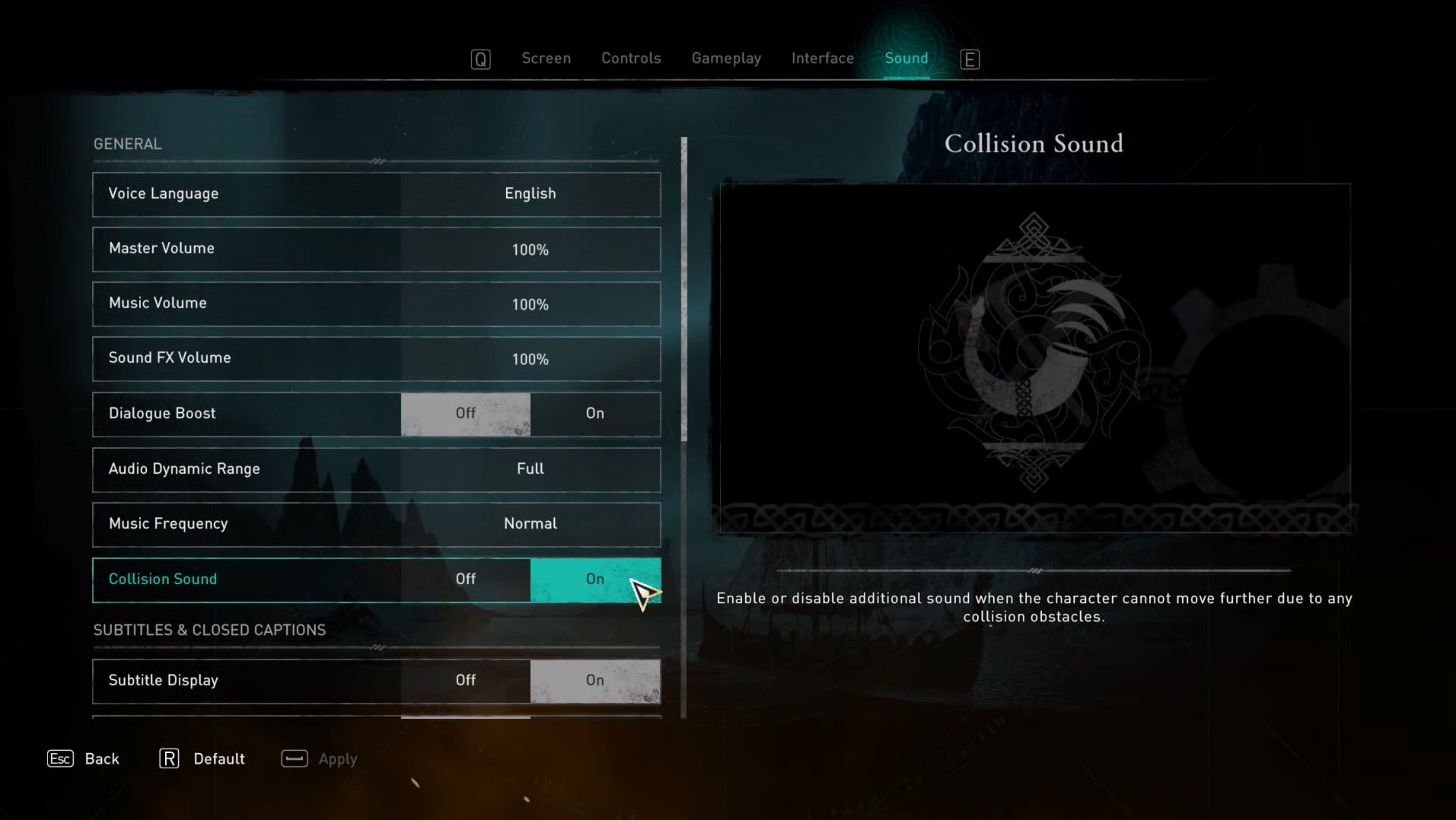 Let us know
if you have any questions!