Using hybrid mode, you can perform input on 
Assassin's Creed Valhalla 
on multiple devices
at the same time
, such as a combination of keyboard and mouse and a supported controller.
Hybrid mode should enabled
by default
as soon as you connect your devices, but you can also enable it manually.
To
enable
hybrid mode:
•  Open the main menu or the pause menu.
•  Select Options.
•  Go to the General section of the Controls tab.
•  Locate Input mode, and select Hybrid.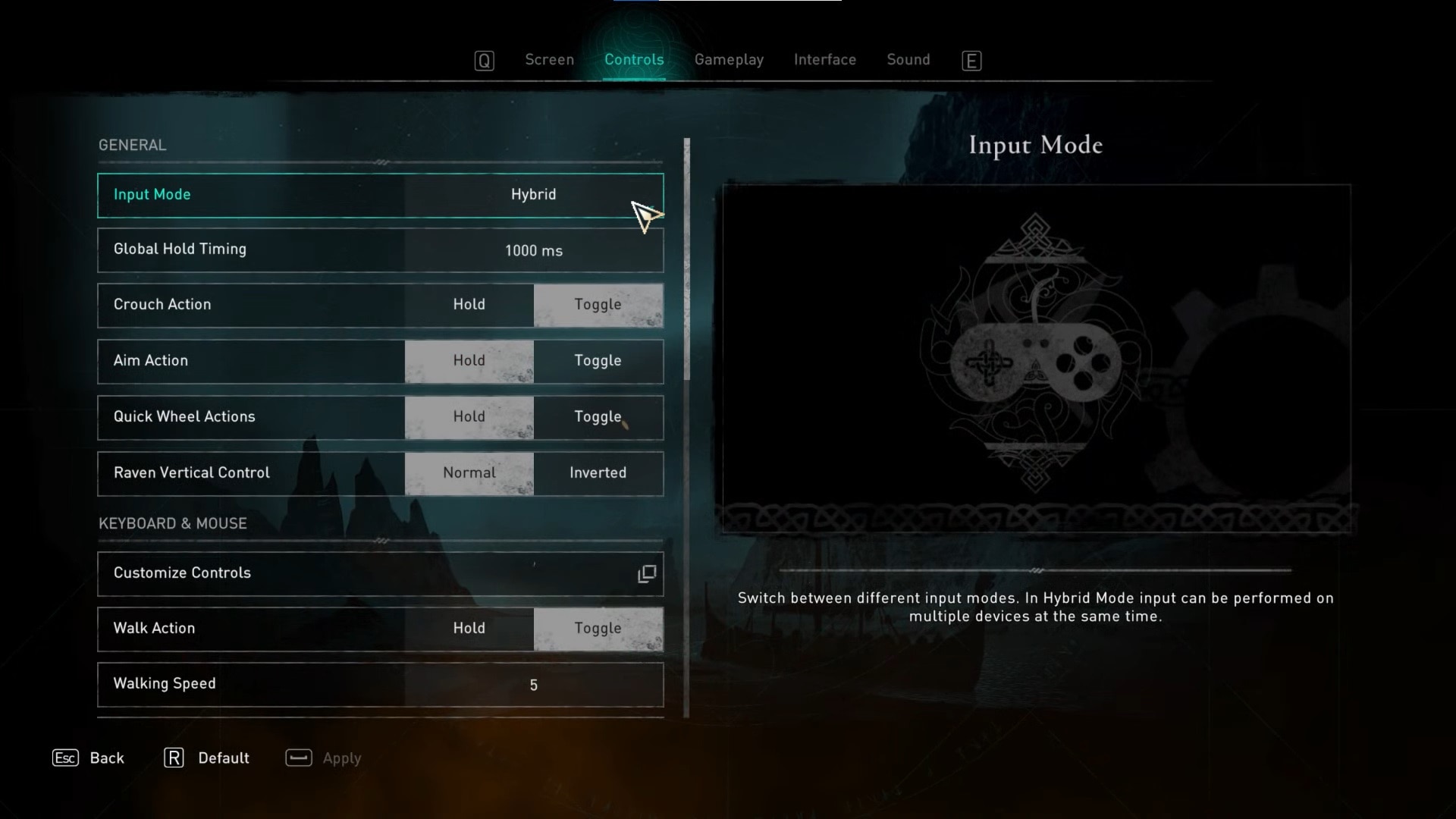 Let us know
if you have any questions!