To
enable
menu narration in 
Assassin's Creed Valhalla
:

•  Open the pause menu or the main menu.
•  Select Options.
•  In the Menu Narration section of the Sound tab, toggle Menu Narration to On.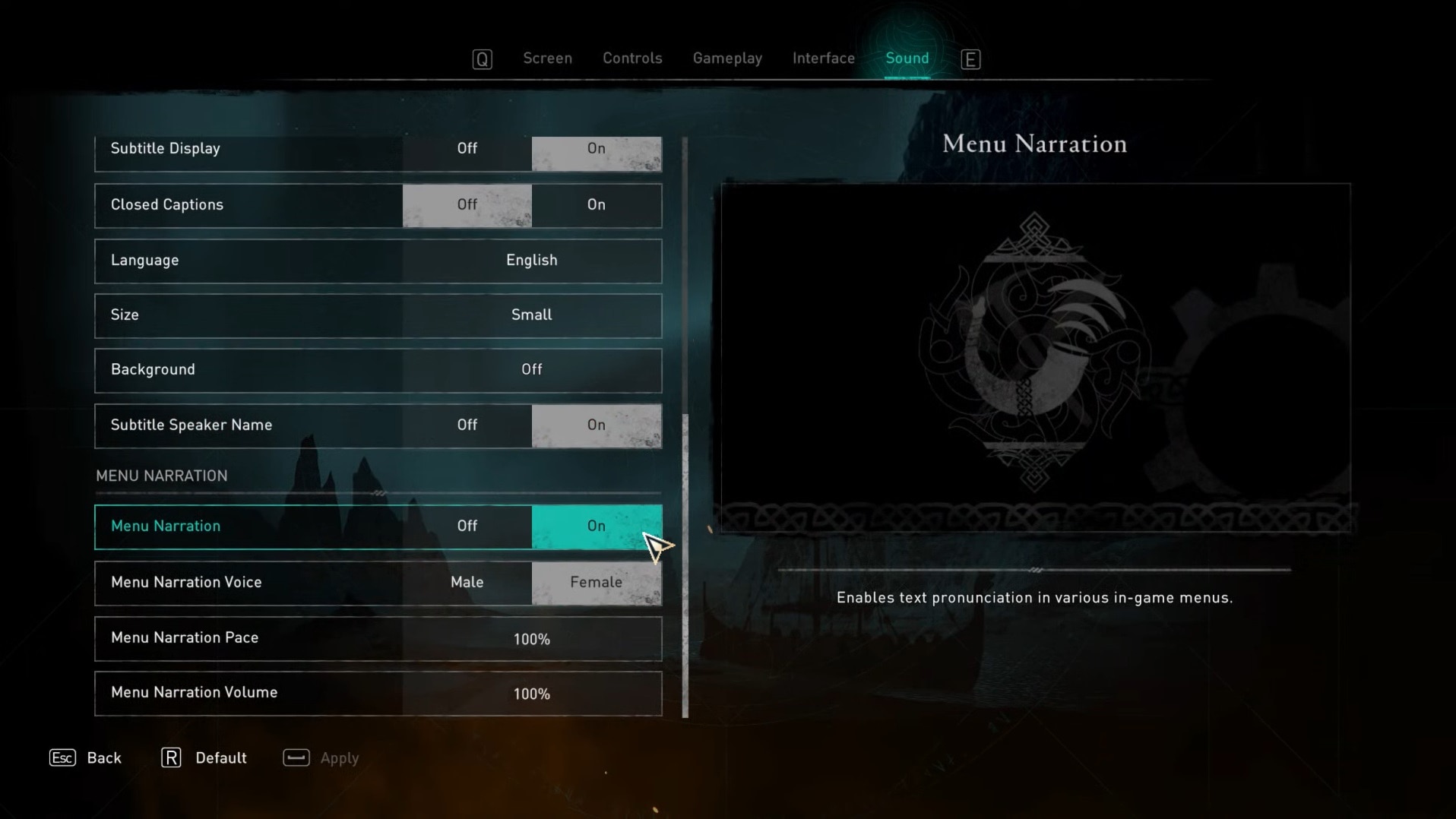 Once 
Menu Narration 
has been enabled, you can customise the voice, pace, and volume.
Let us know
if you have any questions!